In this article, we will show how to change the design of clothing items by using VRoid Studio textures. In particular, we will explain how to edit the design of a belt.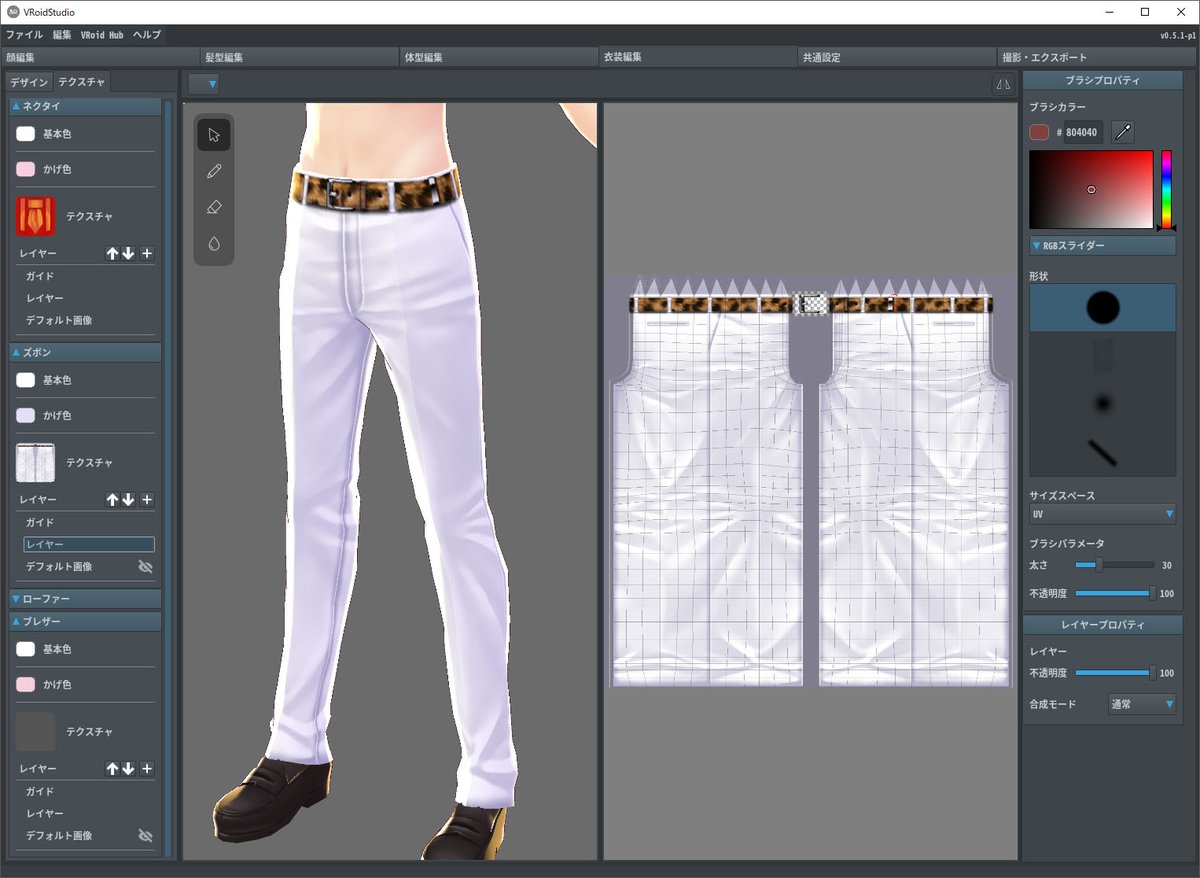 1. Design the belt to your taste using a painting software
▼ Standard Belt
① Export the pants texture and import it into another painting software (in this tutorial, we are using Photoshop).
② Create masks for the bants, belt and belt buckle (this process is called ""ID Mapping"").
③ Create a selection starting from the belt mask.
Reference:
How to make black pants into white pants (adjusting colors of a texture using the Gradation Map function)
④ Create a new layer and, just like in the video below, paint the base of the belt while paying attention to its thickness. We expressed the metal texture of the end bracket using Photoshop layer effects.
▼ Cheetah Print Belt
This is a tutorial on how to create a print for your belt.
① Import a cheetah print texture and place it on top of the base layer of the belt.
②「▼スタンダードなベルト」の④で描いたベルトのベースのレイヤーを乗算します。
③ Use layer effects to add a drop shadow to the belt.
2. Check the results in VRoid Studio's 3D view
Import the edited belt texture into VRoid Studio and check it in the 3D view. You can make the necessary fixes directly in VRoid Studio.
*The cheetah print texture we used in this tutorial was borrowed from フリーテクスチャ素材館.
フリーテクスチャ素材館/チーターの毛皮・フリーテクスチャ(Cheetah01)
*This article is based on the following sample data. They're free to download, so please have a look!
BOOTH:まじかる☆しげぽん/Photoshop_テクスチャワーク素材ズボンサンプル #Photoshop #VRoid