You can play with transparency, adjust the parameters of standard uniform pants and delete parts of a texture in order to create pants of different lengths, including shorts and trunks.
① Adjust the Pants Width parameter in Clothing Editor > Design.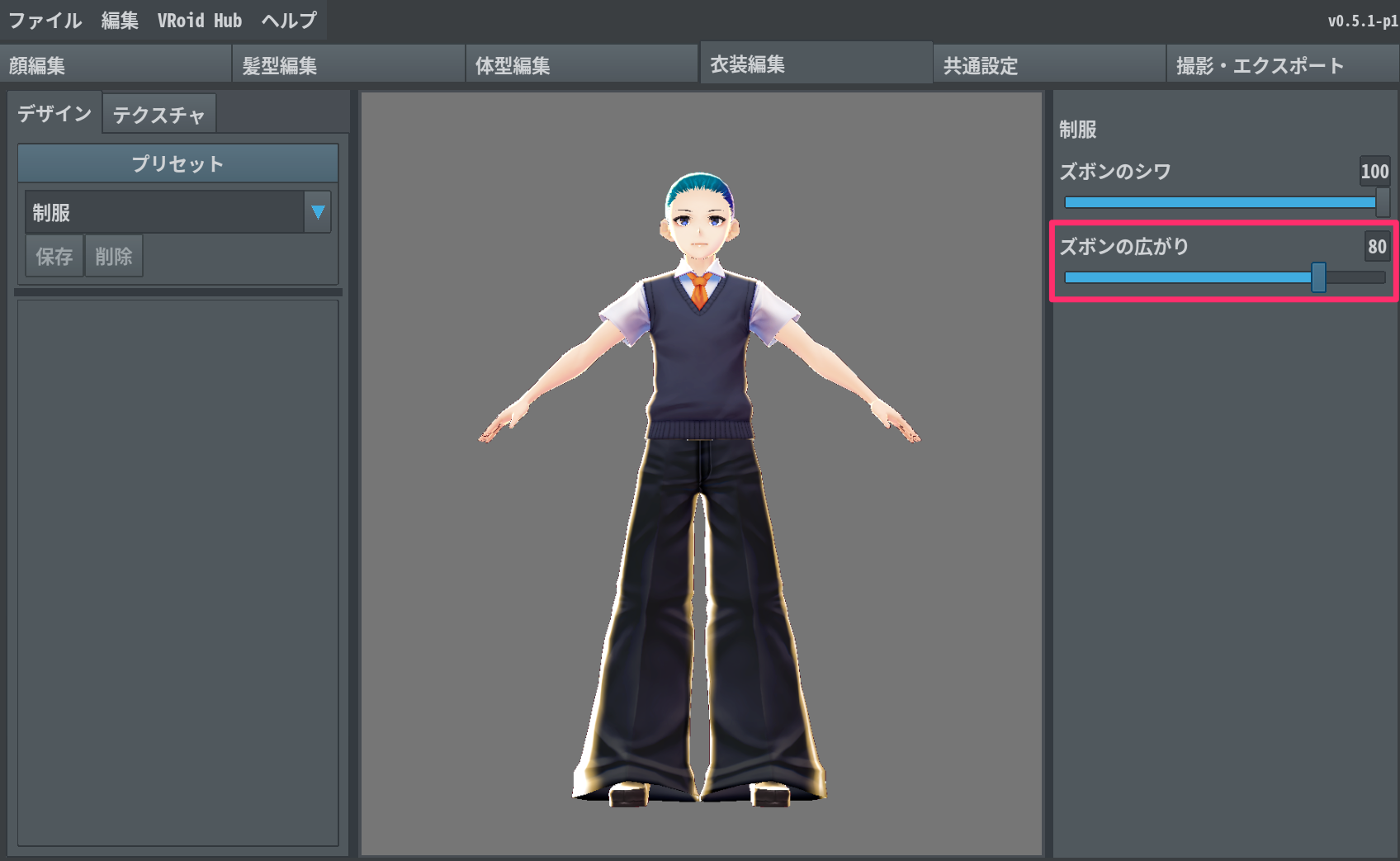 ② You can erase parts on the default image in the Texture tab. (The default image on the screen is for testing. Please erase the uniform texture instead (as of January 2019).