You can take photos of your model after setting a pose and facial expression, or you can export your model as a VRM file.

Face Expression
You can adjust the model's line of sight, or select moods such as Smile, Sorrow or Anger. You can adjust eyes, eyebrows mouth and teeth separately.

Background
You can change to background color as you like. You can also import an image to use as your background.
Pose & Animation
In Animation, you can make the model perform various actions such as jumping and running.
In Pose, you can move the model's limbs and body freely, making them pose as you please.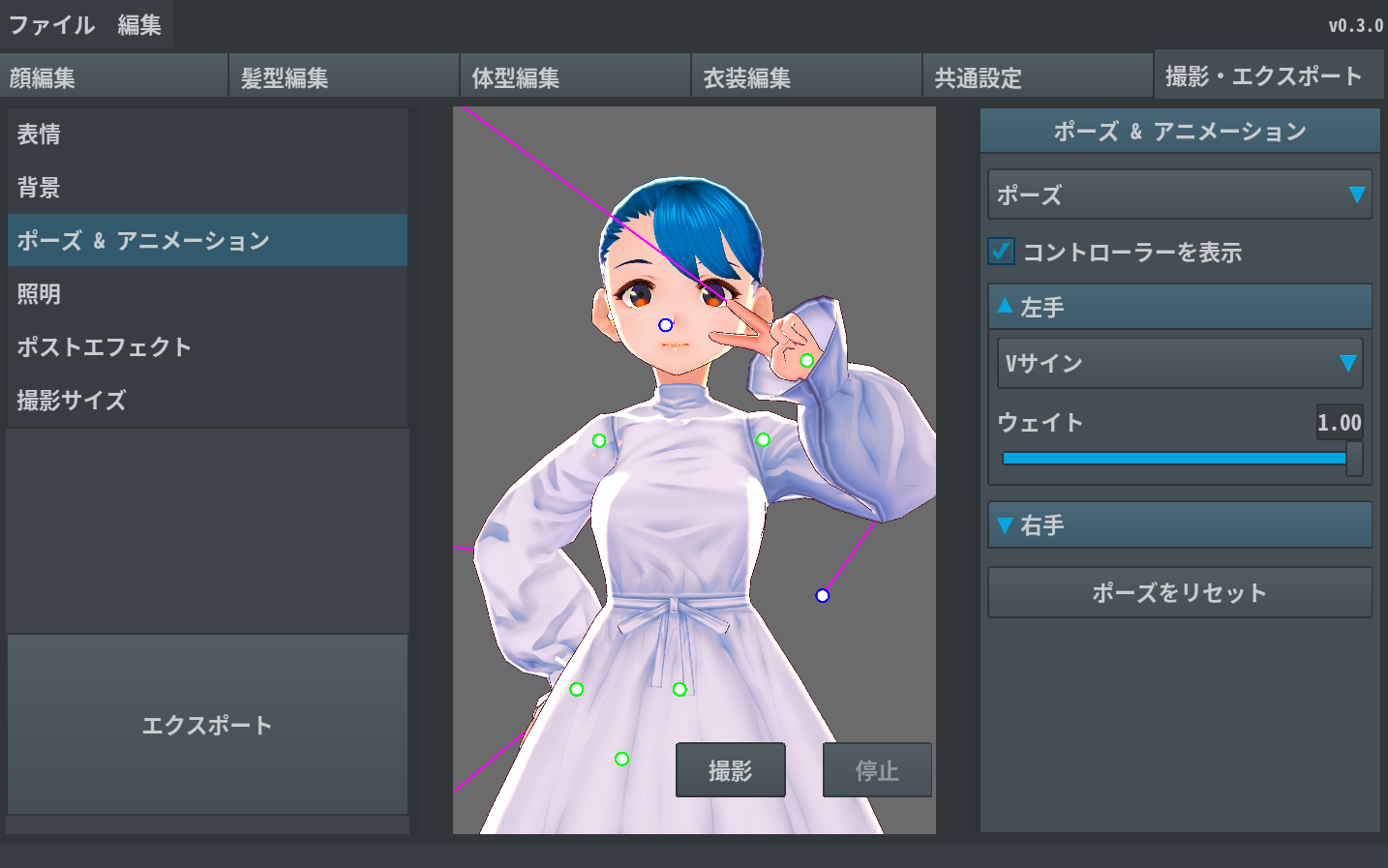 Lighting
Move the sliders to create different light effects, to change light color and the way it affects the model.
PostEffect
Move the sliders to add different effects to your model.
Capture Size
Adjust the width and height sliders to crop the capture area. You can also choose between several preset sizes.
Capture
By clicking "Capture", you can save your creation as a PNG file.
Export
By clicking "Export", you can save your model as a VRM file. After you click on Export, a pop up will appear. Fill in the required information. When you're done, click the Export button on the bottom-right corner of the screen to rename and save your file.