Design
By adjusting the sliders in the properties panel, you can easily edit the model's body features.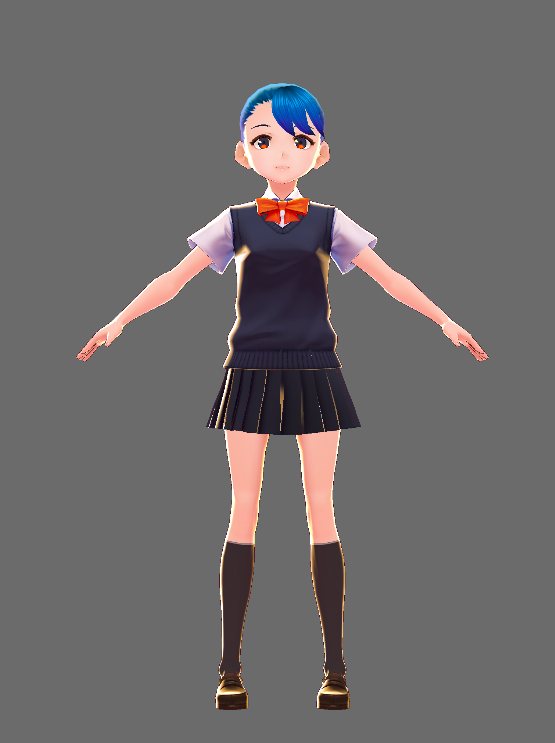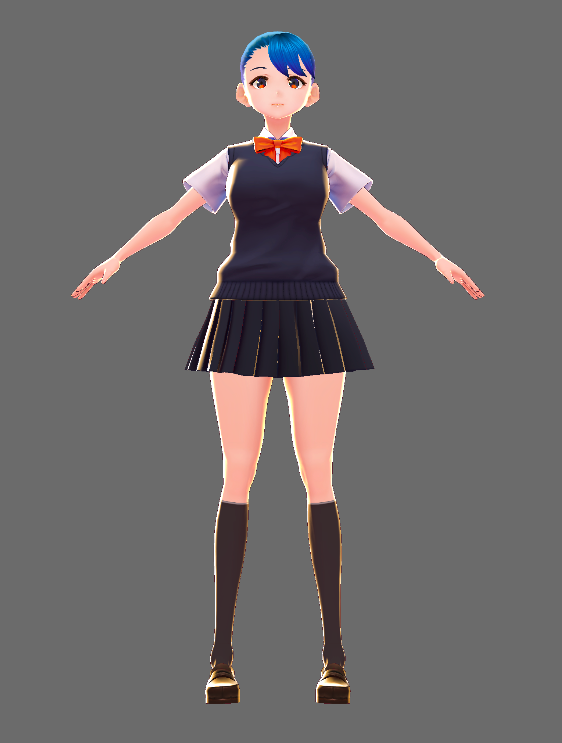 Texture
Skin
By selecting the brush tool and painting directly on the camera panel, you'll be able to freely adjust the color of a model's skin, socks etc. The panel is divided into two parts: you can paint both on the model on the left and on the development diagram on the right.
Layers
You can use the buttons on the top of the layers panel to respectively shift the selected layer up and down (↑↓) or to add a new layer.
By right-clicking on Layer the following options will appear.
| | |
| --- | --- |
| Toggle Visibility | Allows you to show or hide a layer. |
| Toggle Alpha Lock | Locks the transparency of a layer. |
| Duplicate | Duplicates the current layer. |
| Remove | Deletes the current layer. |
| Import | Allows you to import a *.png image file. |
| Export | Allows you to save the layer as a *.png file. |

Depending on the movements of the model, the skin may jump out over the clothes.
If this happens, please refer to the help page below.