Open the Wacom settings tool and open the Pen tab. Then, click on "Mapping" and uncheck "Use digital ink function".
(You will be able to perform strokes correctly. However, the pen buttons may not work properly.)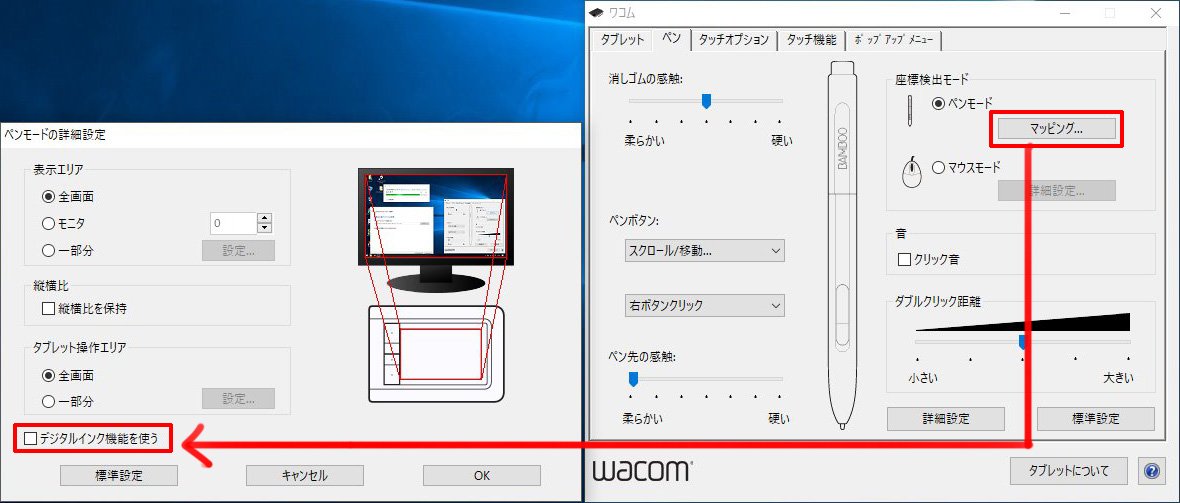 * If you enabled Windows Ink, you will have to restore the settings.
You can map rotation and horizontal panning to the right click and central click of your BAMBOO tablet button. You can zoom using the wheel of your mouse, or if using a BAMBOO supporting touch functions, by pinching the tablet with your fingers.
*These contents have been tested on a BAMBOO CTH-460. The procedures described above might not work on other models, so please contact us from the bug report form if necessary.