How to link a BOOTH item to a character
You can register any BOOTH item your character is wearing from the model's details page.
Click on the + button below "BOOTH items in use" to open the pop-up menu for registration. After you've input the URL for the item you wish to link, select the appropriate category.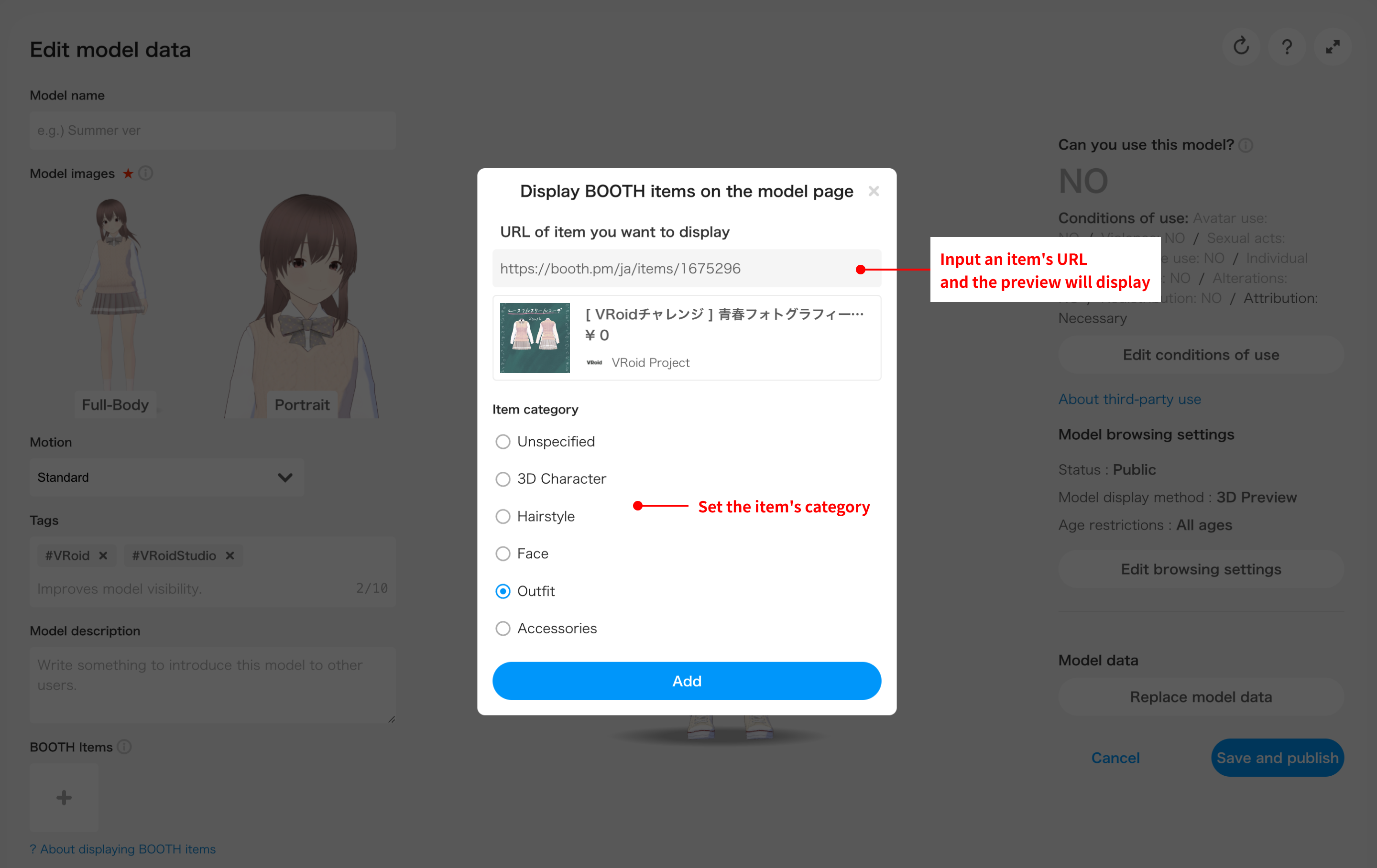 About BOOTH items on models' pages
Linked BOOTH items' details will be displayed with a thumbnail pic on character models pages. By clicking on the thumbnail, visitors are able to jump to the BOOTH item's page and purchase it.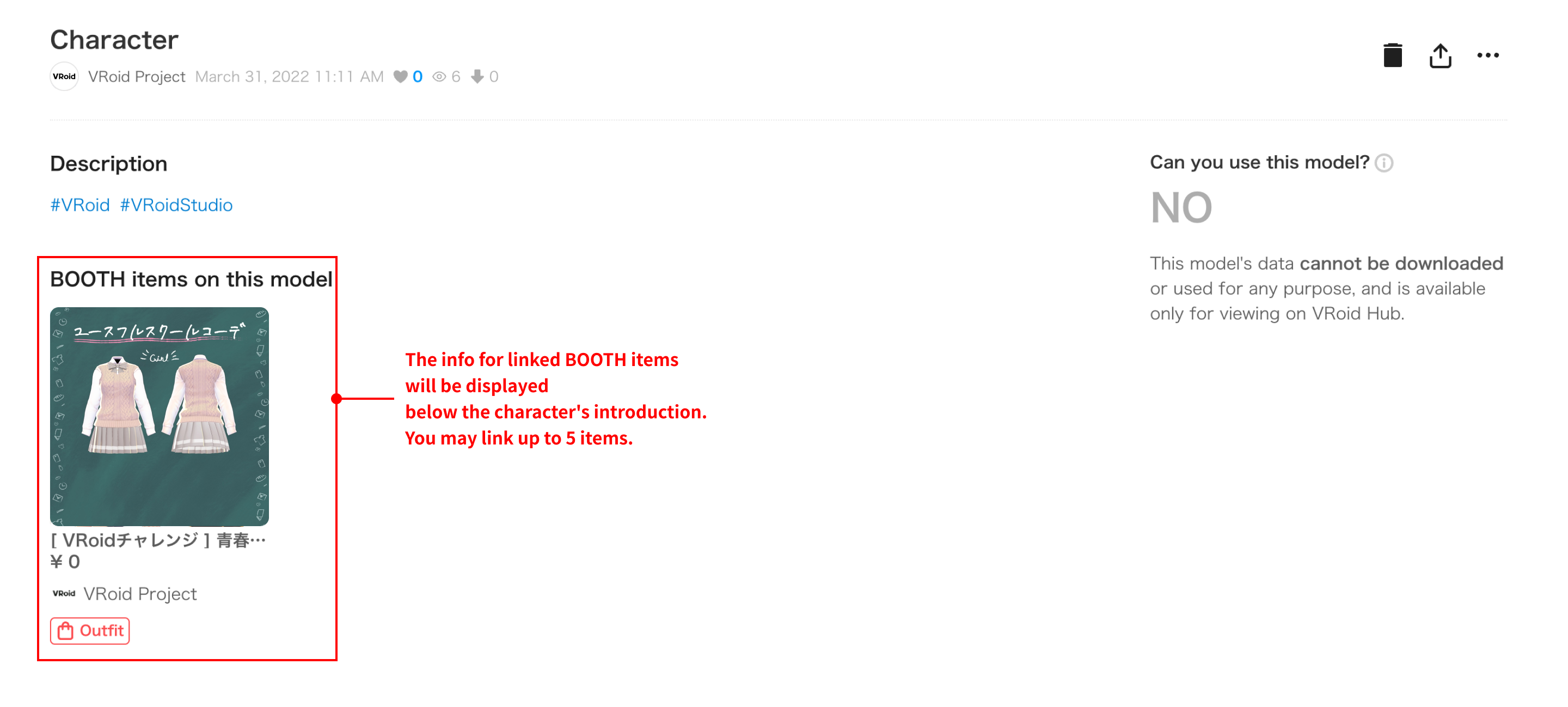 About the badge on the models' thumbnail pics
The categories you set for the BOOTH items will be displayed below the model's thumbnail pic on VRoid Hub's home page and the search results page. If you do not set any categories, no badge will be displayed.

Furthermore, people can now filter their search by models with BOOTH items.