You can adjust Guide Parameters to create stray hair.
If you are using freehand groups, you can adjust the hair to your desired shape at a later time with a Retouch brush.
* Your software version may differ from the one shown in the video. See below for a description with images.
① In "Hair Editor" > "Design", add a Freehand Group.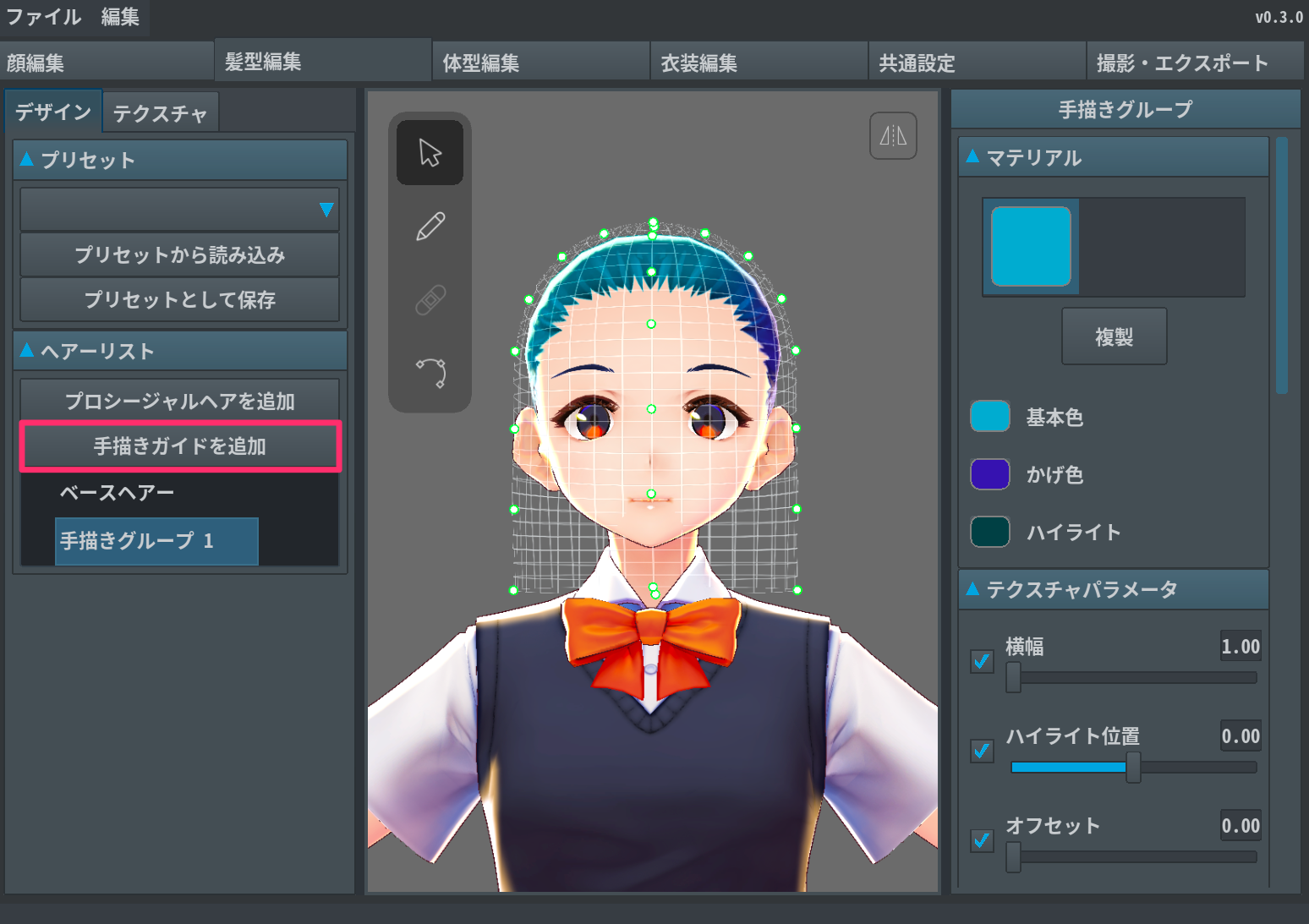 ② Adjust the curves in the Hair Parameters you can find in the right Properties panel. (The leftmost point should be in the left corner, as shown in the figure)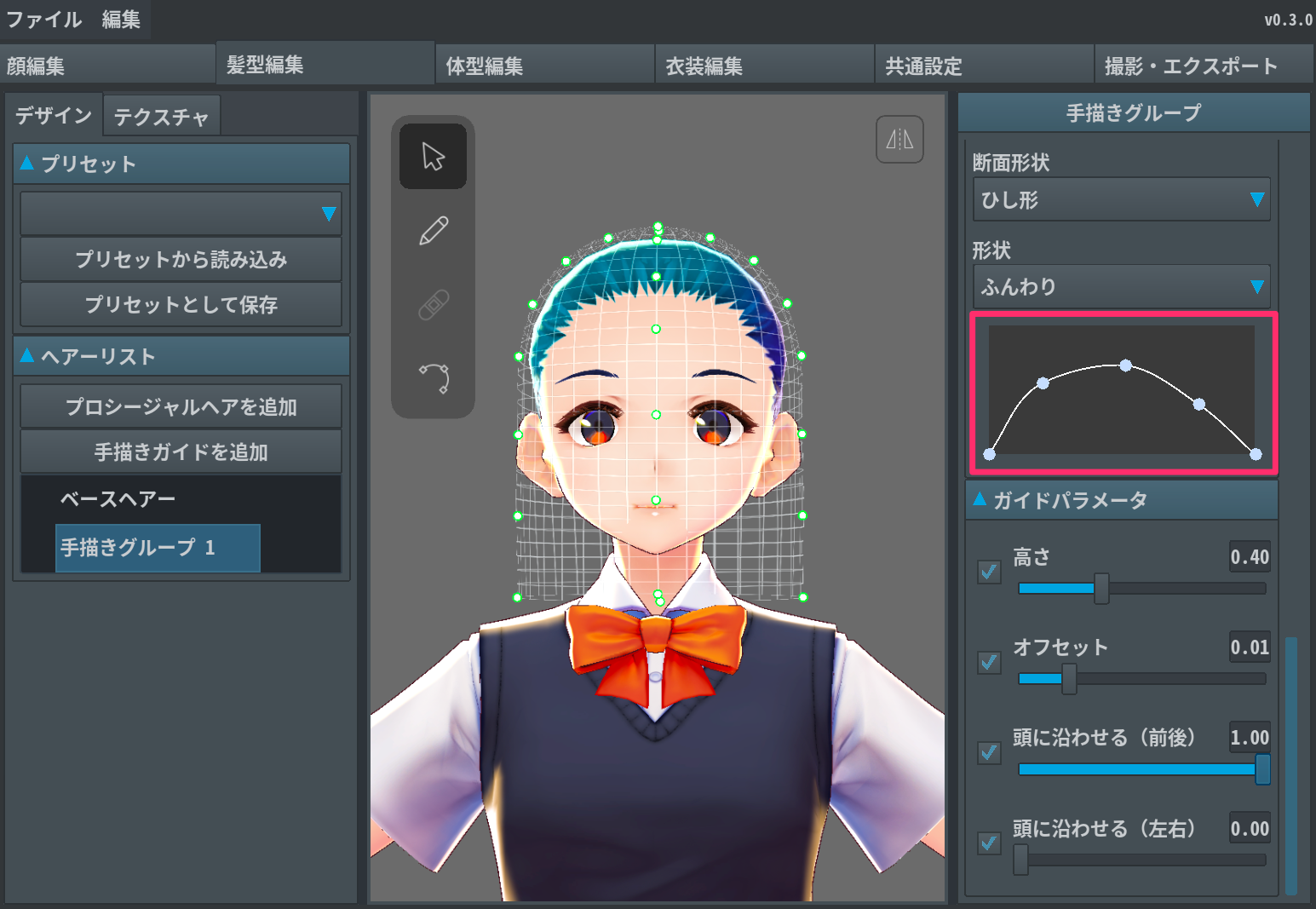 ③ Set the Guide Parameters' Height and Offset sliders to 0.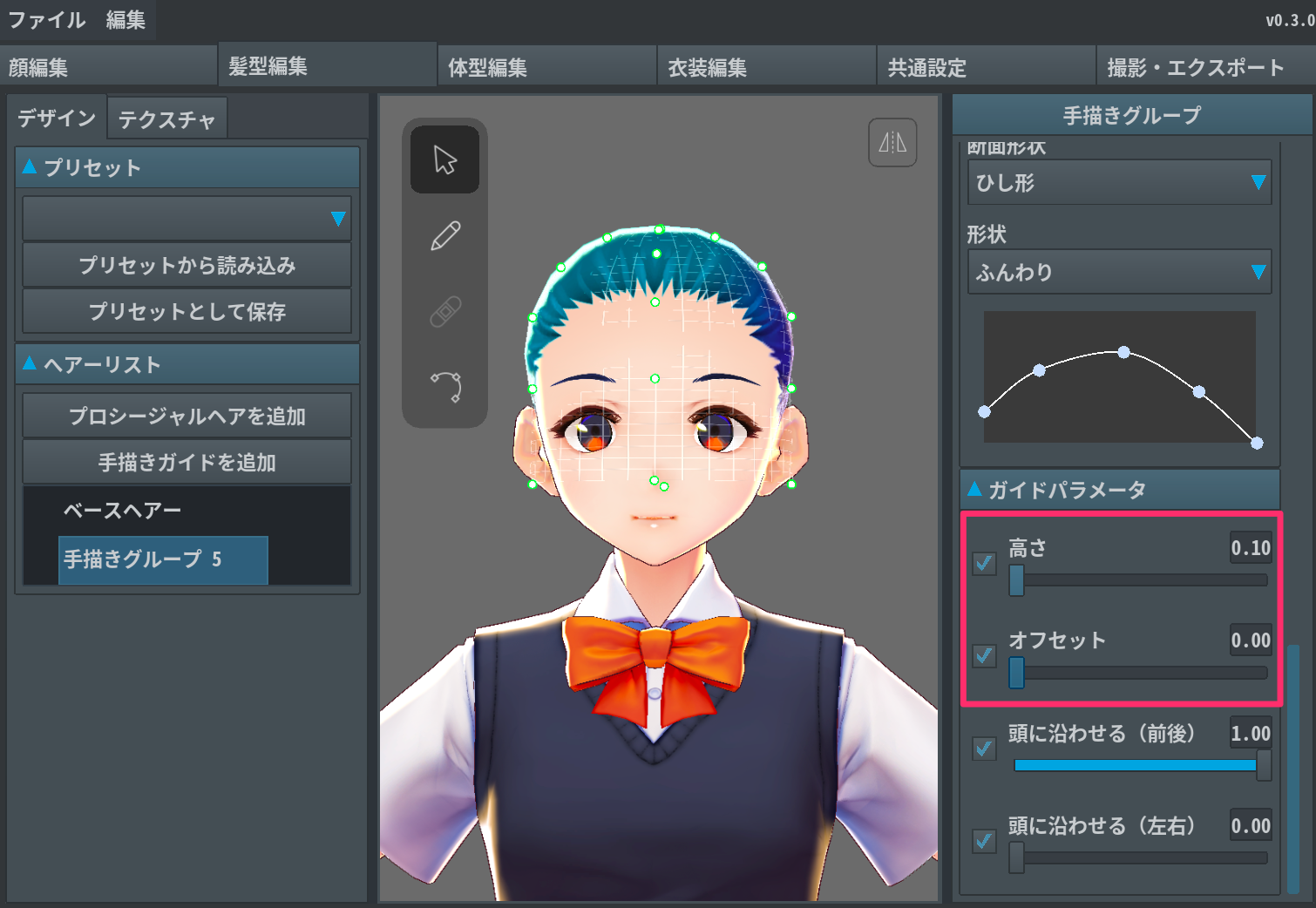 ④ Draw the stray hair with the Brush tool, adjusting the Width and Thickness in the Hair Parameters.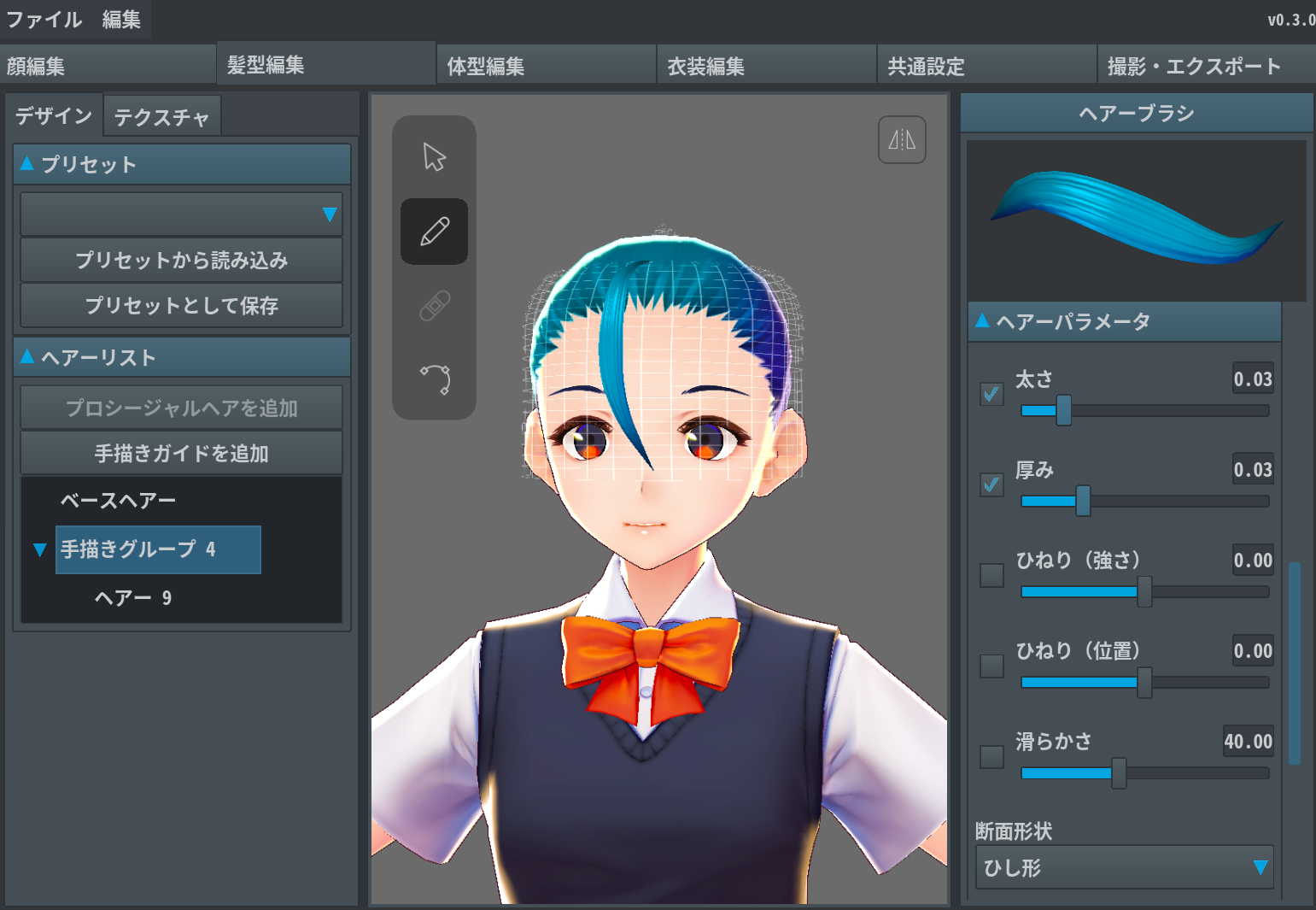 ⑤ Turn the model sideways and select the Select tool, then select the Freehand Group of the stray hair and adjust the Control Points of the head to the position where you want the stray hair to grow.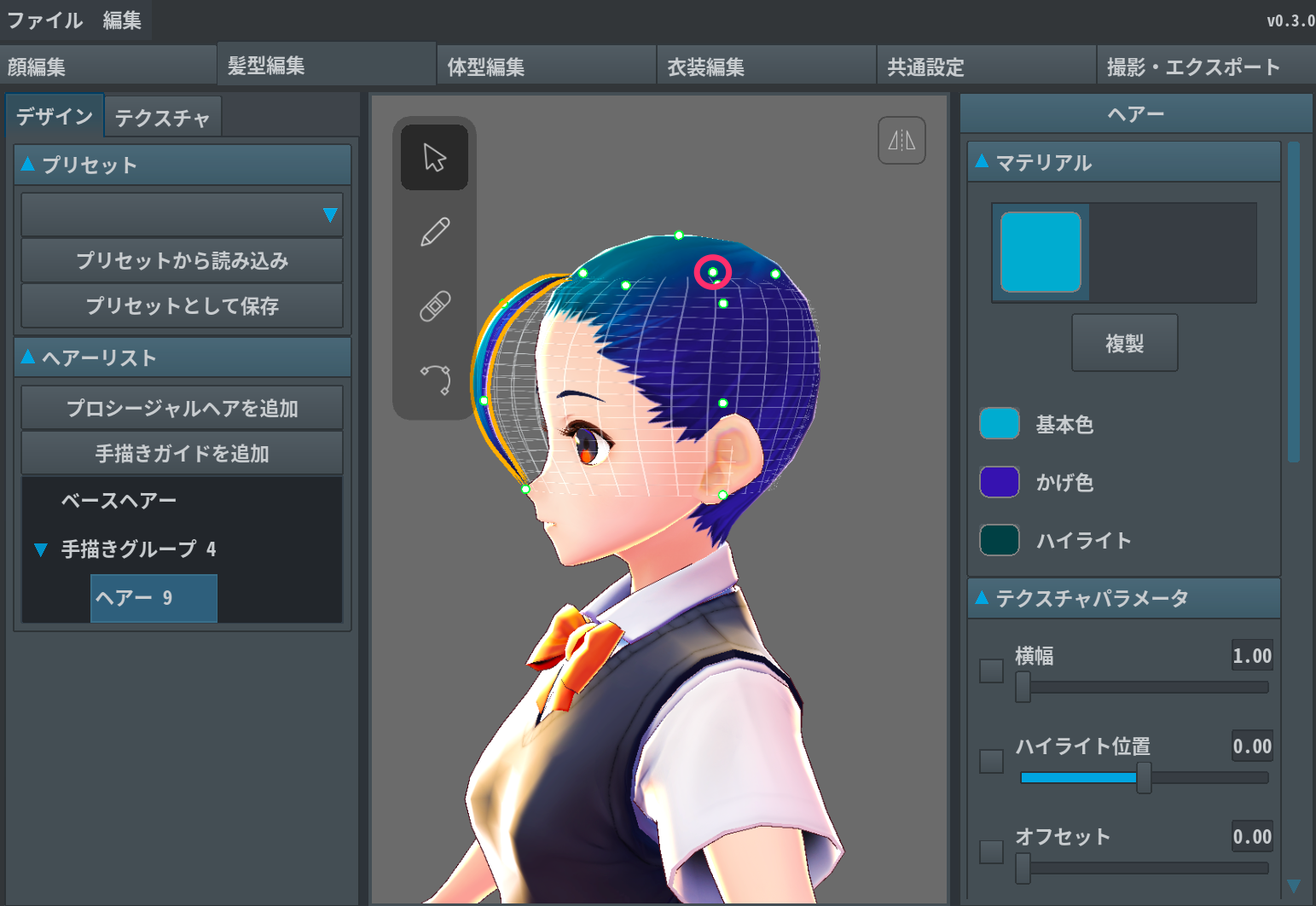 ⑥ Move the Control Points of the stray hair and adjust them to the desired shape.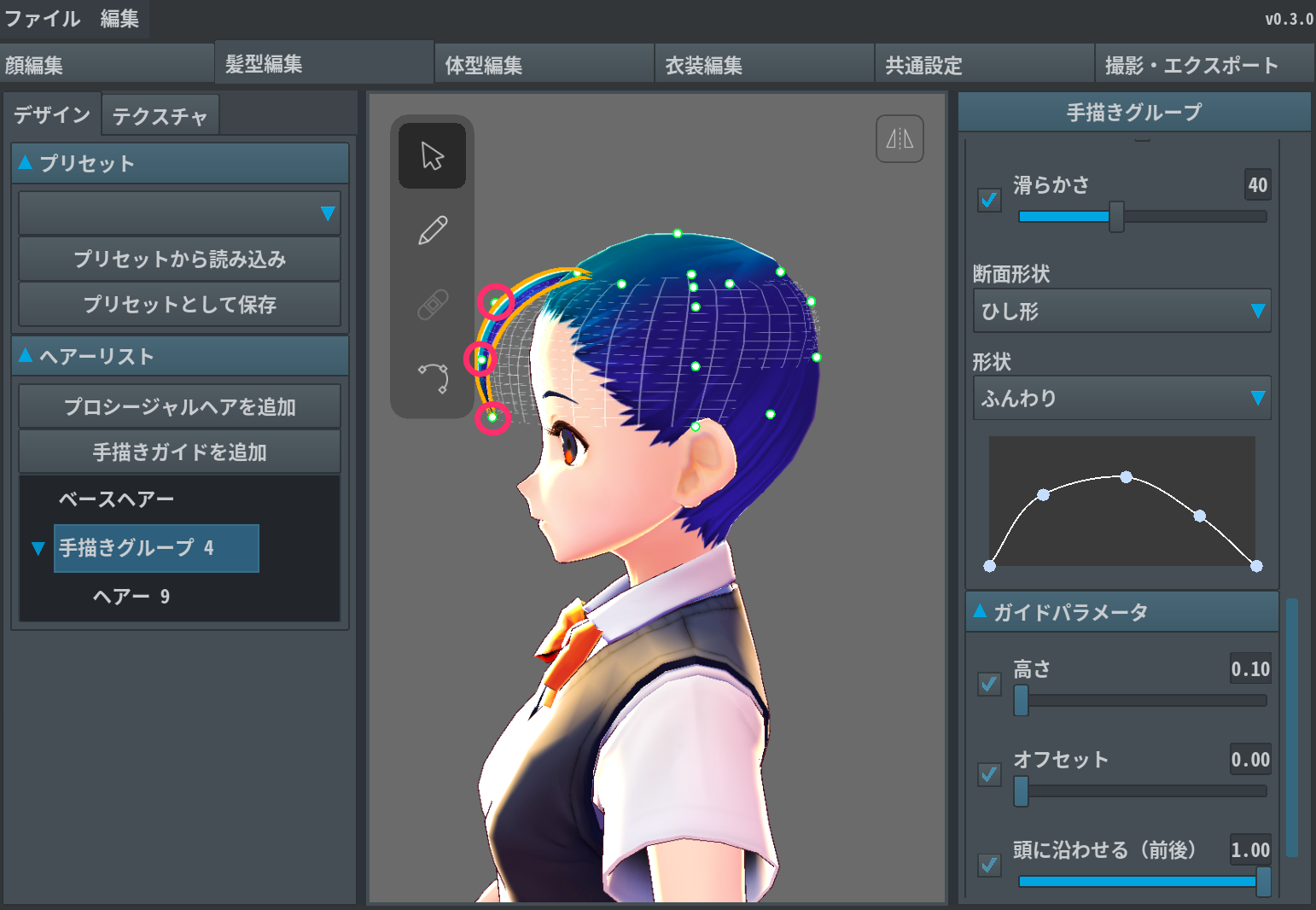 ⑦ You're done.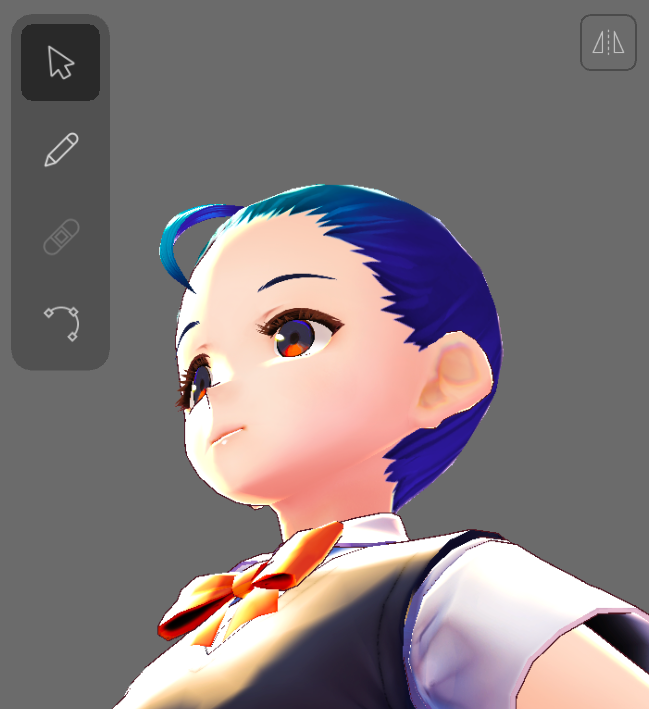 You can adjust the hair into any shape at a second time using the Repair brush.
See also this Twitter video.
https://twitter.com/m_sigepon/status/1032713909025656832/photo/1