You can easily create symmetrical hairstyles such as pigtails by using the duplicate/flip function for hair groups
▼Brush Hair Ver.
① Create one single pigtail in Hair Editor > Design.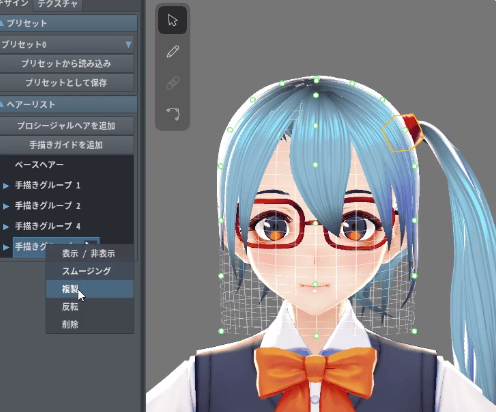 ② In the Hair List, right-click on the hair group you created in step ① and duplicate it.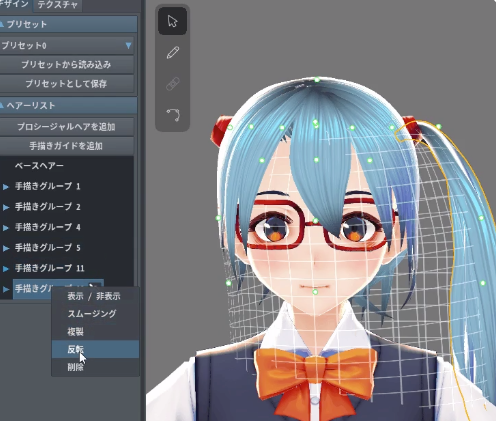 ③ Flip the hair you've just created and you're all set!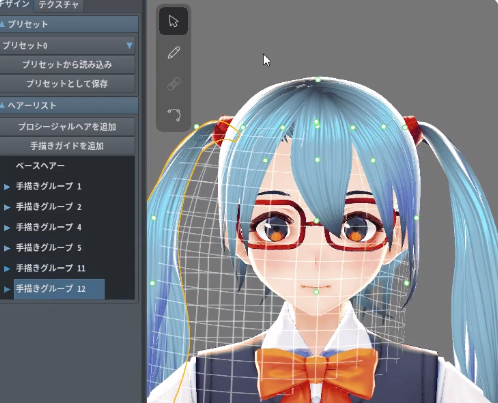 ▼Procedural Hair Ver.
Once you've created procedural hair, you can duplicate it by clicking on "Add Procedural Hair". Adjust the parameters and the position of the hair guide in order to create volume. (In the video, we only created one side)
Adding a few fine hairs will make the final result look more natural.
Please use the following video as a reference.