This is an explanation of the Camera mode. Swipe the screen up, down, left, or right, or slide on it with two fingers to change the orientation and direction.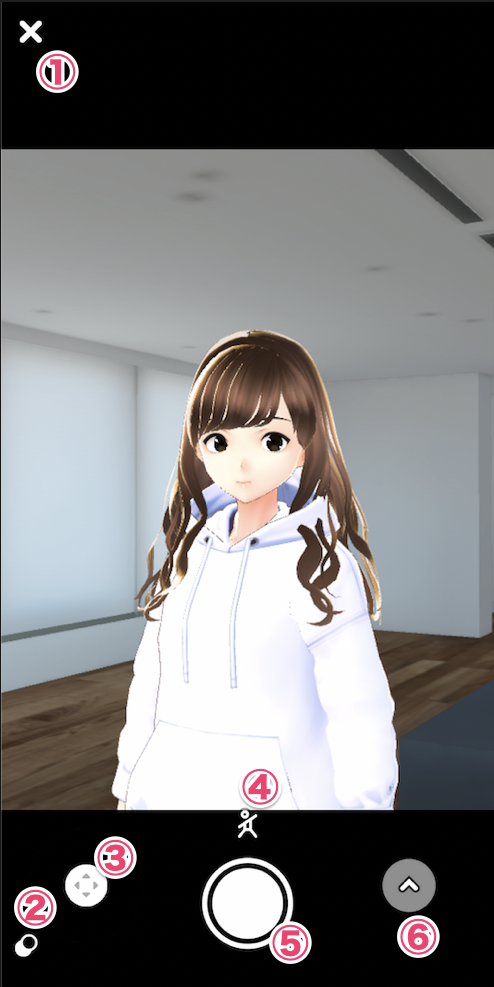 1. Exit the Camera mode
2. Shooting size and filter
3. Move
4. Emotion pose
5. Shooting button
6. Jump
If you tap 2, you can select the shooting size and various filters.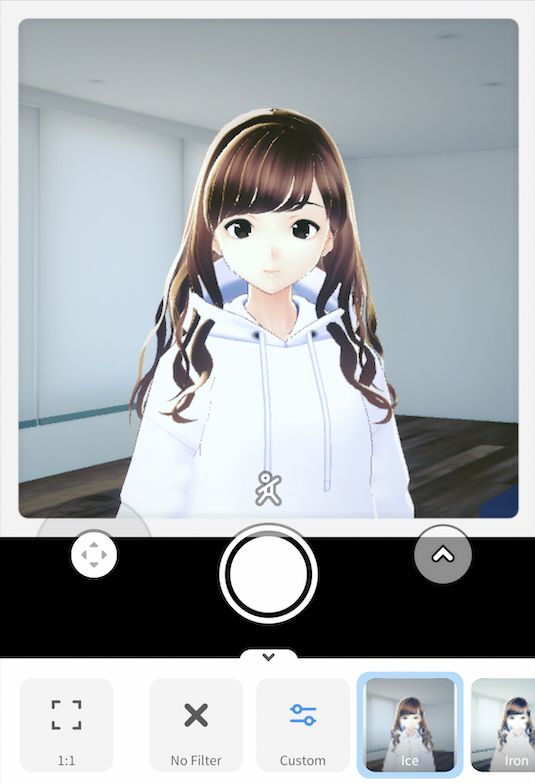 The screen can also be operated in landscape orientation.