This is an explanation of each shooting icon. (This is a shared explanation for all shooting locations)
Shoot Alone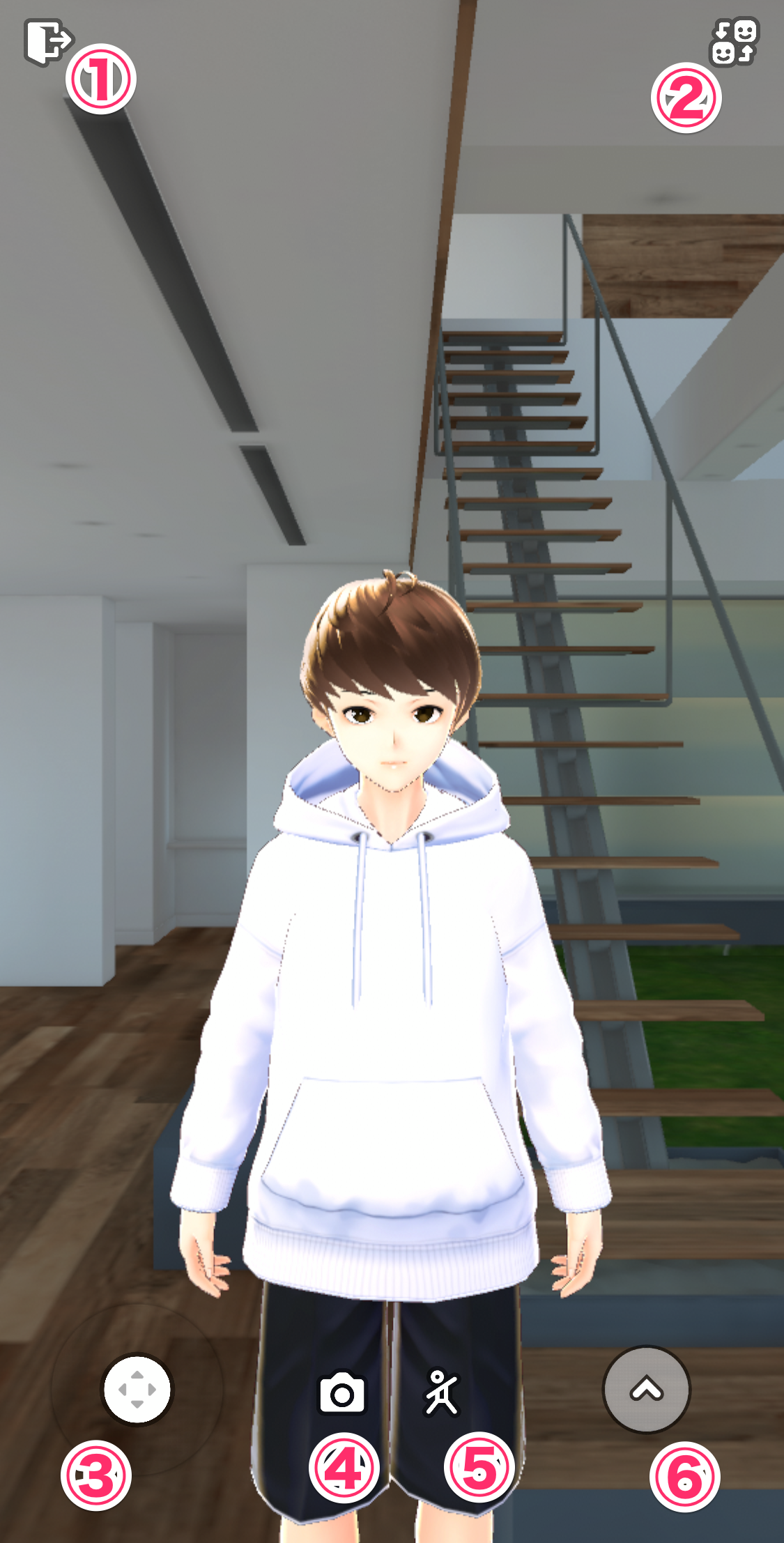 1. Leave
2. Change your character (You can call up a character registered on VRoid Hub)
3. Move: To make your character move up, down, left, and right, and to change the direction of your character. Also, to make your character ascend and descend when it's midair.
4. Camera: To enter the Camera mode.
5. Emotion pose: To make your character pose or do different moves.
6. Jump and ascend: To make your character jump when it's on the ground and ascend when it's midair.
Shoot Together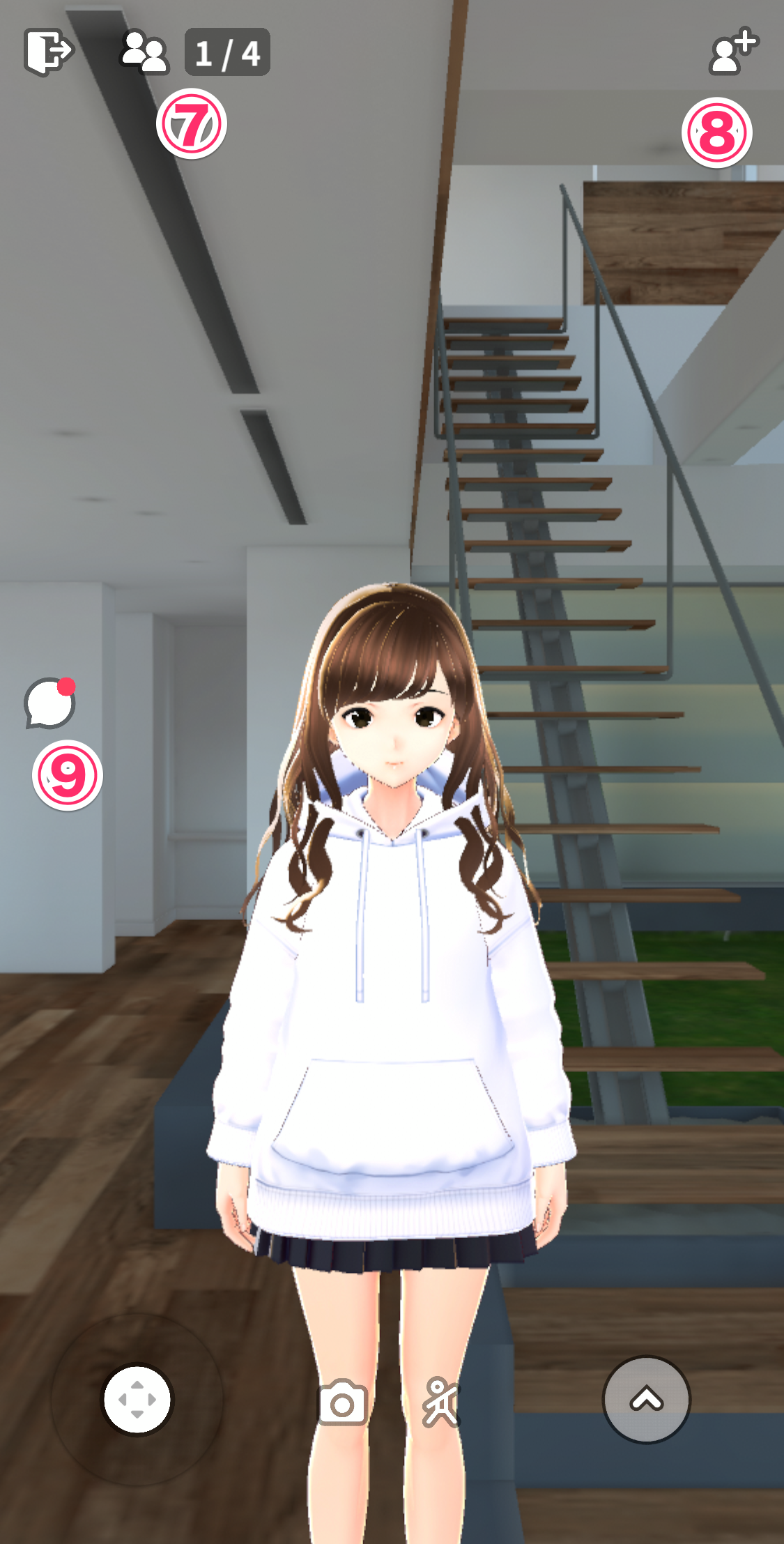 7. The displayed number of people: Refers to the number of people in the same shooting location. You can shoot photos of up to four people together.
8. Create/Share an invite link: To create and share an invite link.
9. Chat: To chat with other users through text.
You can also change the viewpoint to vertical and horizontal by flicking anywhere on the screen.
The screen can also be operated in landscape orientation.