You can change the design of any part of the hair by selecting the hair and assigning it a material or importing a texture.
Changes can be made on both hair groups or on individual strands of hair.

First, select the hair you want to change the design of.

▼ If you want to change the color of the hair you selected
Select the Design tab and duplicate the material in the upper right corner. Select the duplicated material and set colors of your choice for Base Color, Shade Color, and Highlight.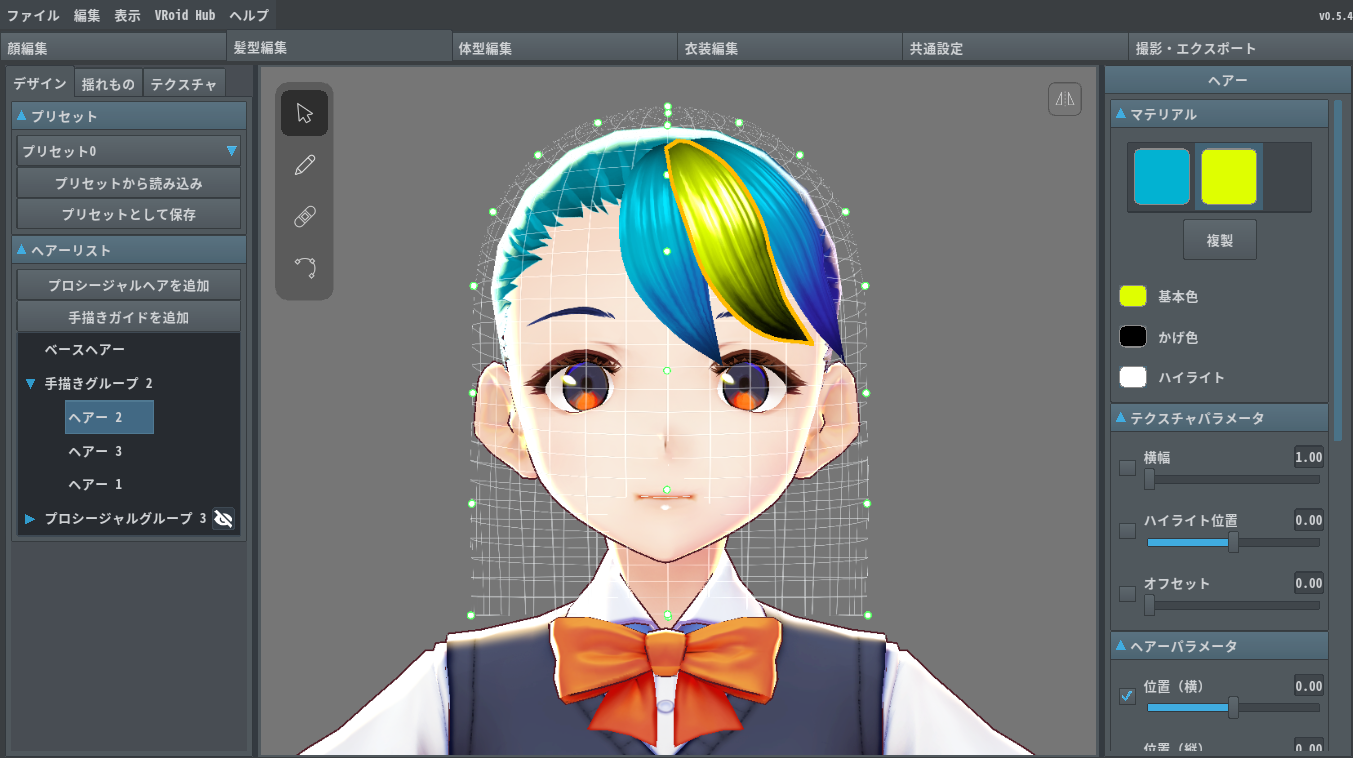 ▼ If you want to apply a texture to hair you selected
You will need a texture (*) you previously created in .png format.
Select the hair in the Design tab and assign a duplicate material to it.
Right-click on "Layer" and import the texture you prepared by clicking "Import".
Change the opacity and composition mode of the texture in "Layer Properties" on the right.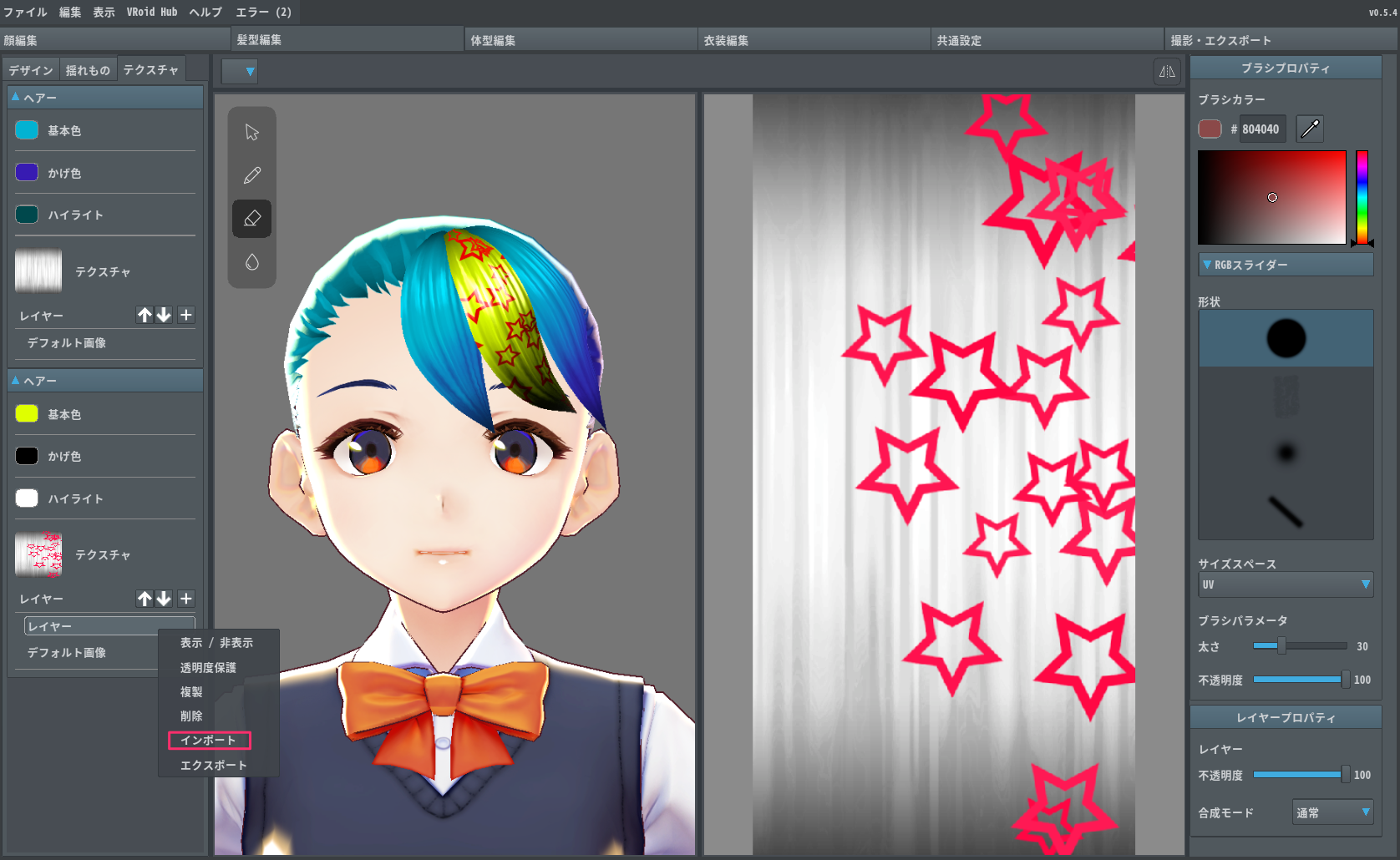 (*) The default hair texture size is W: 512 x H: 1024 pixels, 72 dpi resolution.