Textures can be imported and exported by selecting the menu that appears by right-clicking on each item. The exported file is saved in PNG format. You can also import PNG images you created.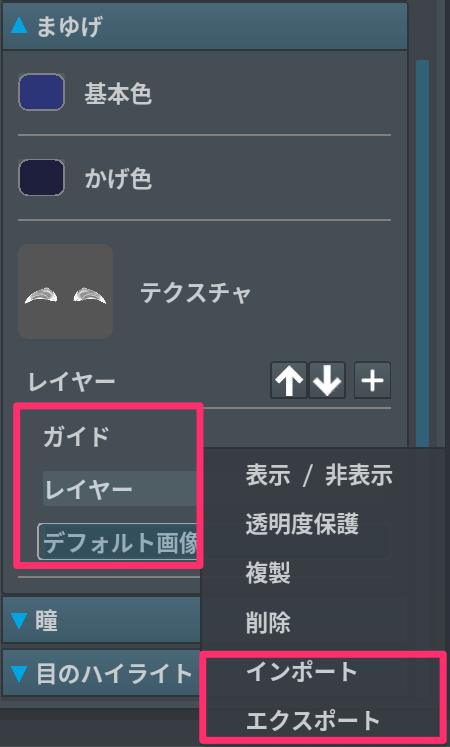 You can arrange pre-existing textures by using any painting software, so make good use of the import/export function.
* VRoid Studio only supports PNG textures. Please note that files created in other formats cannot be imported or exported.