How to link VRoid Studio and VRoid Hub
In order to be able to upload your models from VRoid Studio directly to VRoid Hub, please link your account first.
① In Camera/Exporter, click on "Upload to VRoid Hub" and then on "Connect".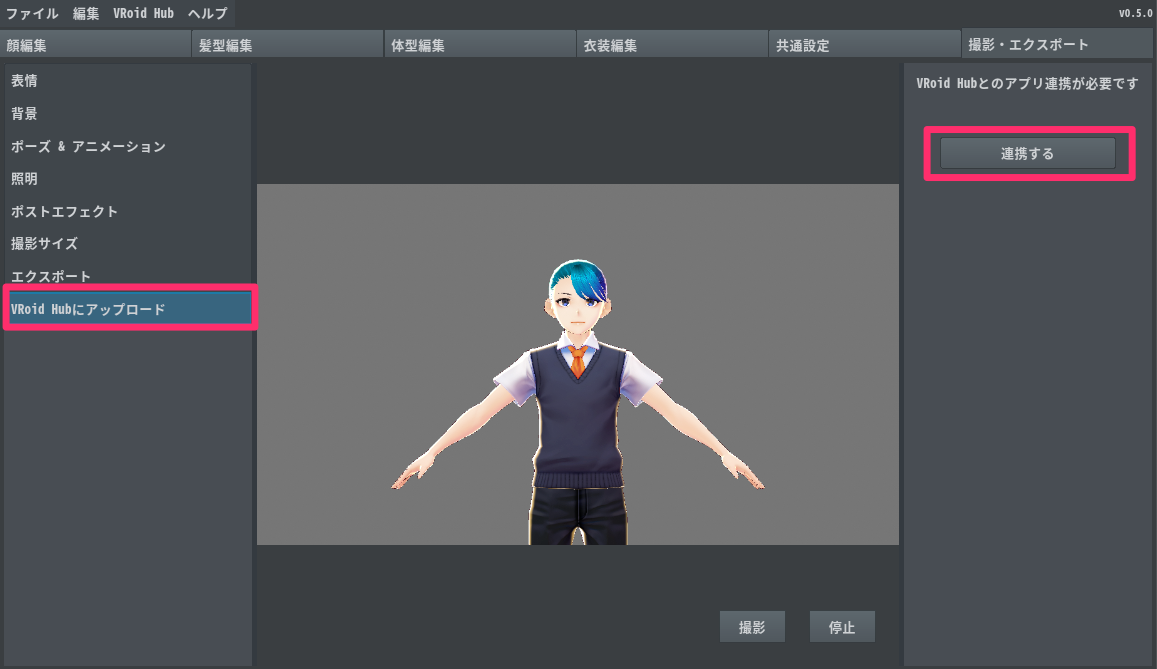 ② A browser window will appear, displaying "Link your account to VRoid Studio?". Click on the Link button only upon carefully reading the notes on the page.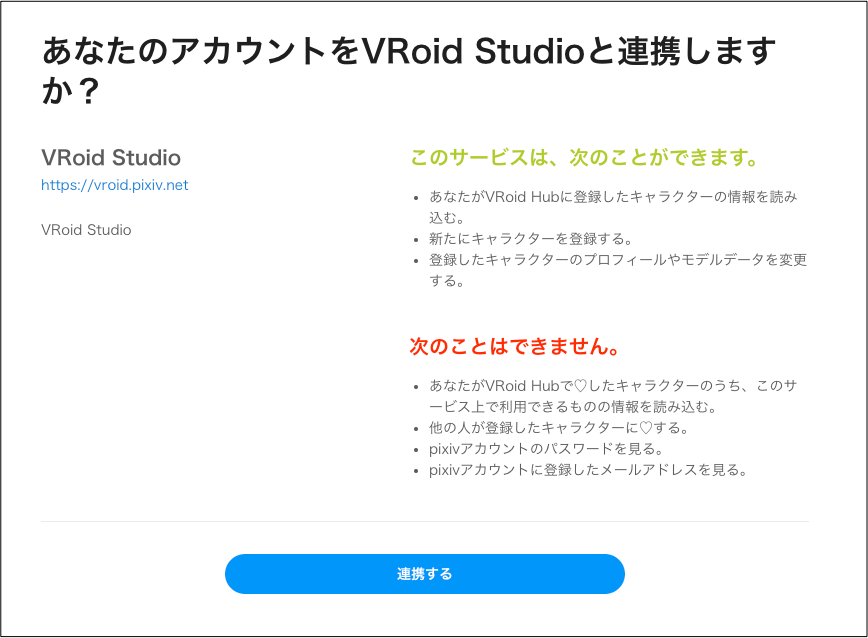 ③ Copy the authorization code and paste it in the authorization code input field in VRoid Studio, then click OK.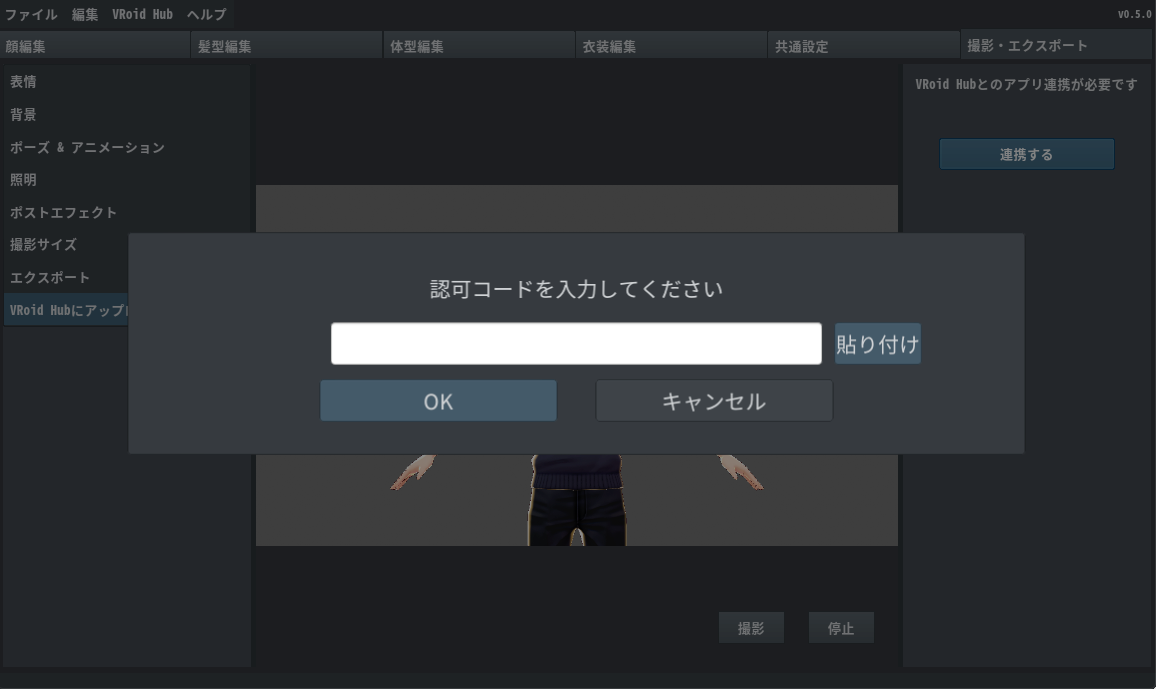 Your account is now linked.
How to unlink VRoid Studio and VRoid Hub
If you want to unlink your account, please select "Disconnect" in the VRoid Hub drop-down menu in the top part of VRoid Studio.