The stable version of VRoid Studio comes with many preset items for hairstyles.
In this article, we'll take a detailed look at each category in the Hairstyle tab and see how they work.
These are the categories for hair:
Hair Sets

Sets including more categories of the ones listed below.

Front

Partial items.

Cannot be combined with Overall Hair.

Back

Partial items.

Cannot be combined with Overall Hair.

Overall Hair

Hair units covering the whole scalp. These items cover both front and back.

Cannot be combined with Front and Back.

Extensions

Partial items.

Side

Partial items.

Ahoge

Partial items.

Extra

Partial items.

Base Hair

The base coat covering the scalp (2D).
How to Apply Hairstyle Items
Click on the Hairstyle tab, and then on Items below that.

Select one of the categories listed on the left, and then pick an item.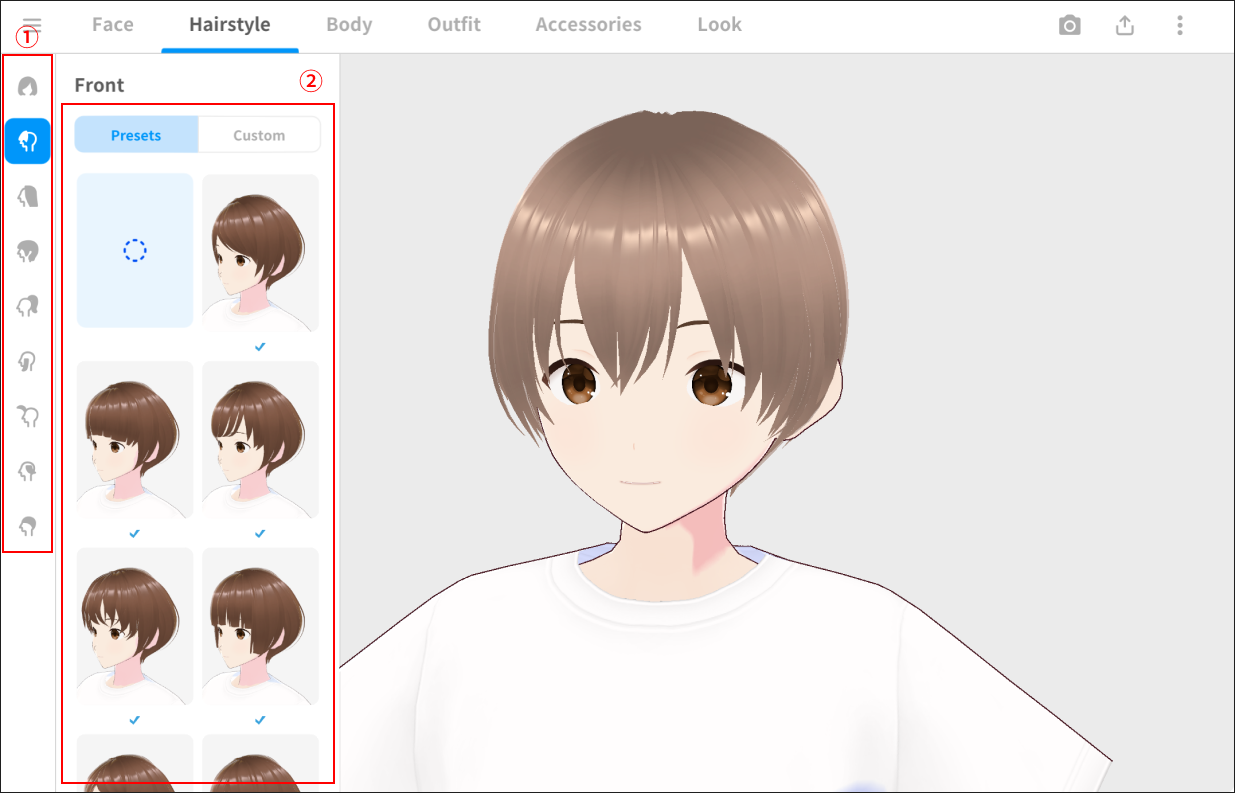 Your model will wear the item you selected.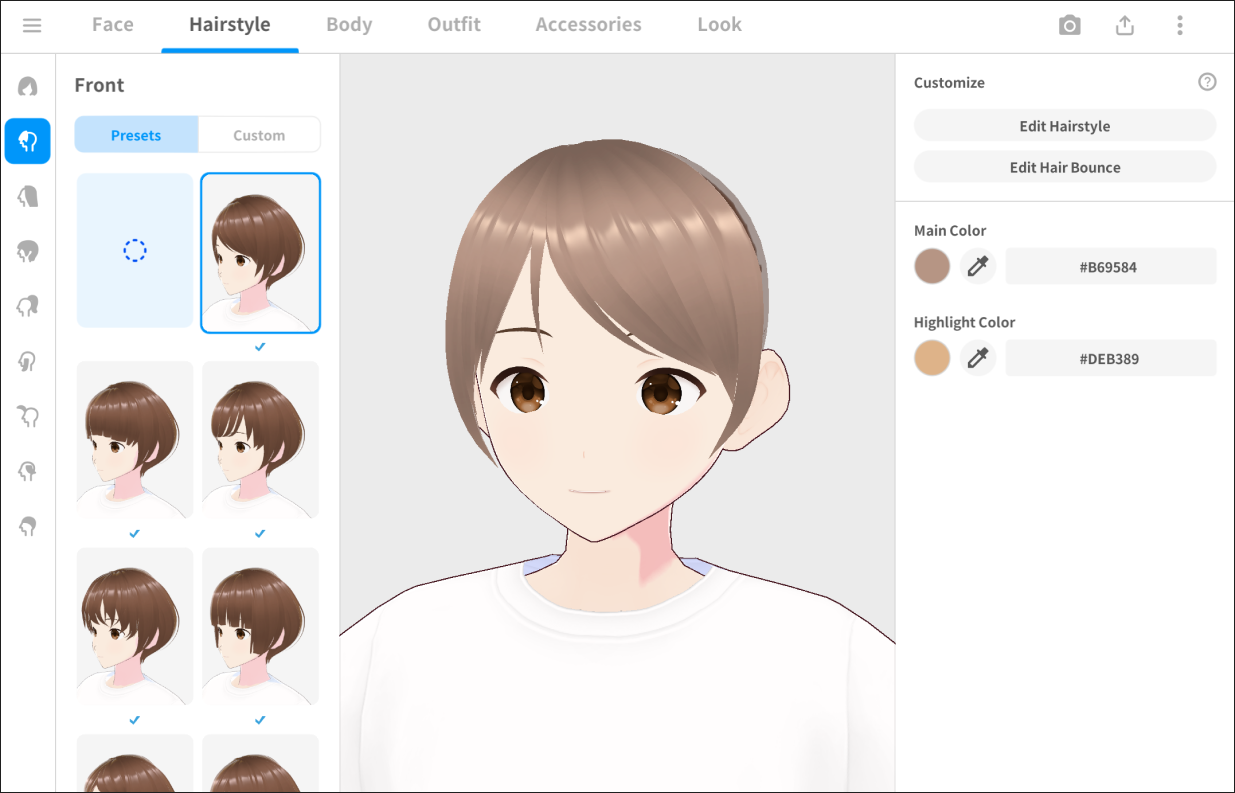 To remove the item your model is wearing, click on the circle at the top of the items list.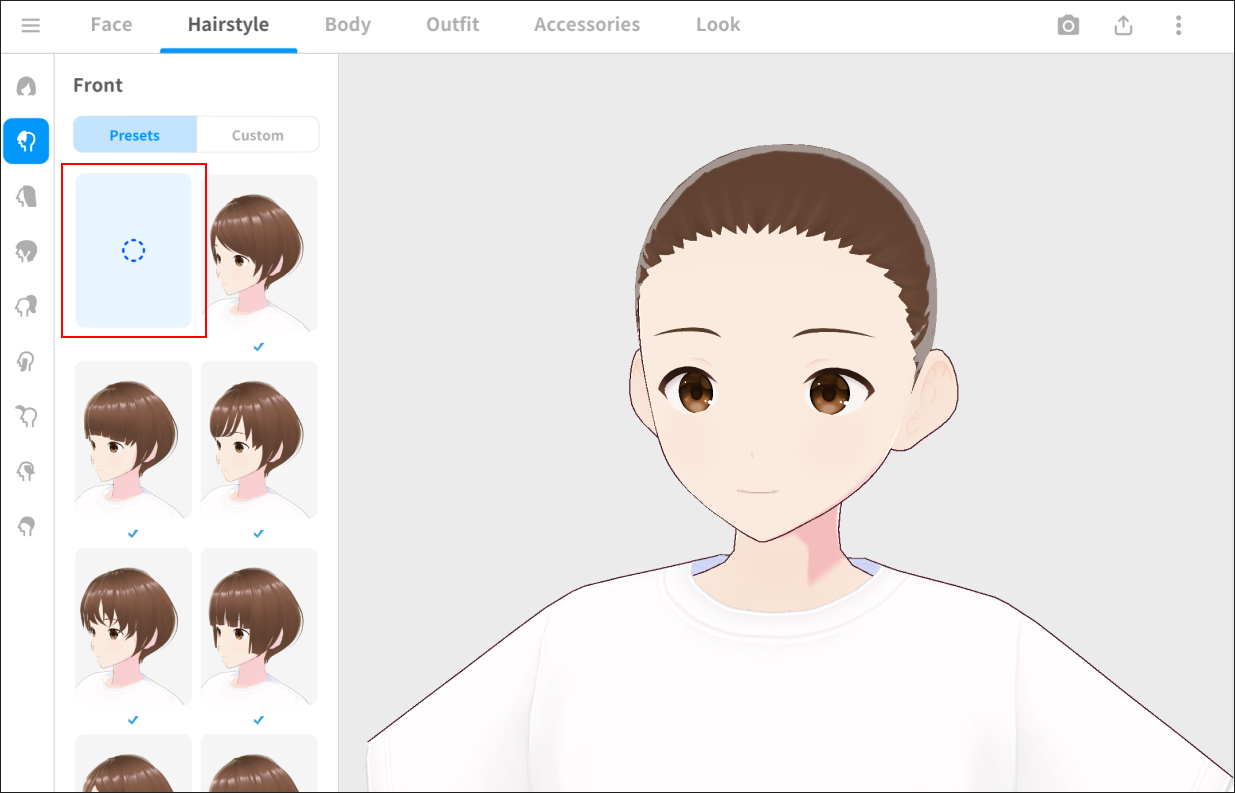 Editing Hair Colors
With an item selected, click on Color on the right-hand of the screen to edit its color.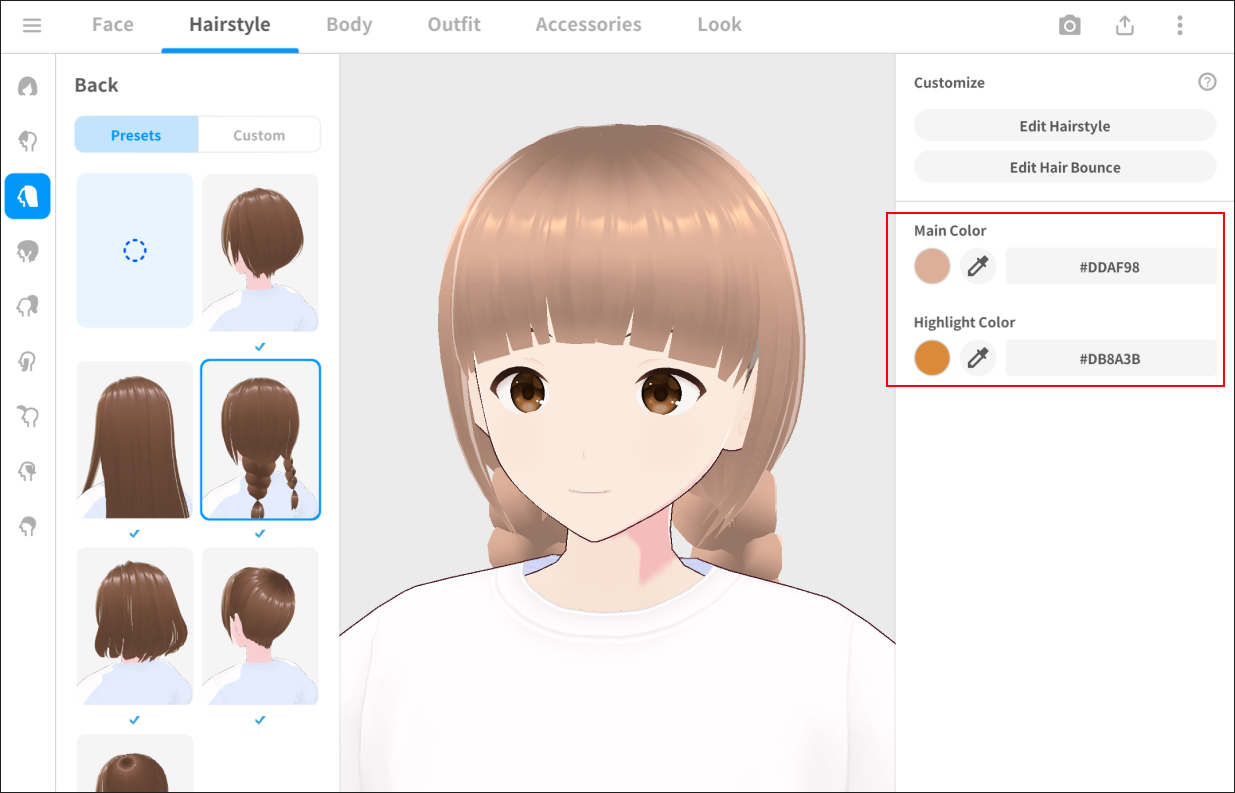 To edit the item in shape etc., click on "Edit Hairstyle".
This will open up the editor for hair, from which you can freely adjust texture, volume, length, and so on.
Every hair item your model is currently wearing will be displayed on the hairstyle editor.
If you click on any of the category items on the left, only components from that category will show.
Editing Hair Items
For more information, see the FAQ below.
How do I customize hairstyles?
https://vroid.pixiv.help/hc/ja/articles/900005678786