What is the Expression Editor?
The expression editor allows you to define how the shape of eyes and mouth will change when the character's expression changes.
To use an analogy, it is like setting the way face muscles move when the character smiles or makes a sad face.
Similar to what happens in other editors, facial expression too can be controlled and adjusted through parameters and sliders.
To get a better understanding of how each slider plays a role in the final expression, take a look at the images below. While one is showing the default settings for "Happy", the other one is an example of what the same expression looks like after adjusting eyebrows, eyes, and mouth.

You can try out the facial expressions you set in this editor in the Photo Booth tab of VRoid Studio.
In addition, facial expressions are saved in the model data when you export it as VRM and used as a set of expressions (VRMBlendShapeProxy) on other platforms and games. In the VRM file, they will be saved with the usual names such as "NEUTRAL", "FUN", "JOY", etc.
How to use the Expression Editor
From the Face editor, click (or tap, on the iPad) on the icon at the bottom of the list on the left.
You can select the components you would like to edit in the left-hand tool panel for expressions like Default and Smiling and then move the sliders in the right-hand panel to adjust things as you'd like.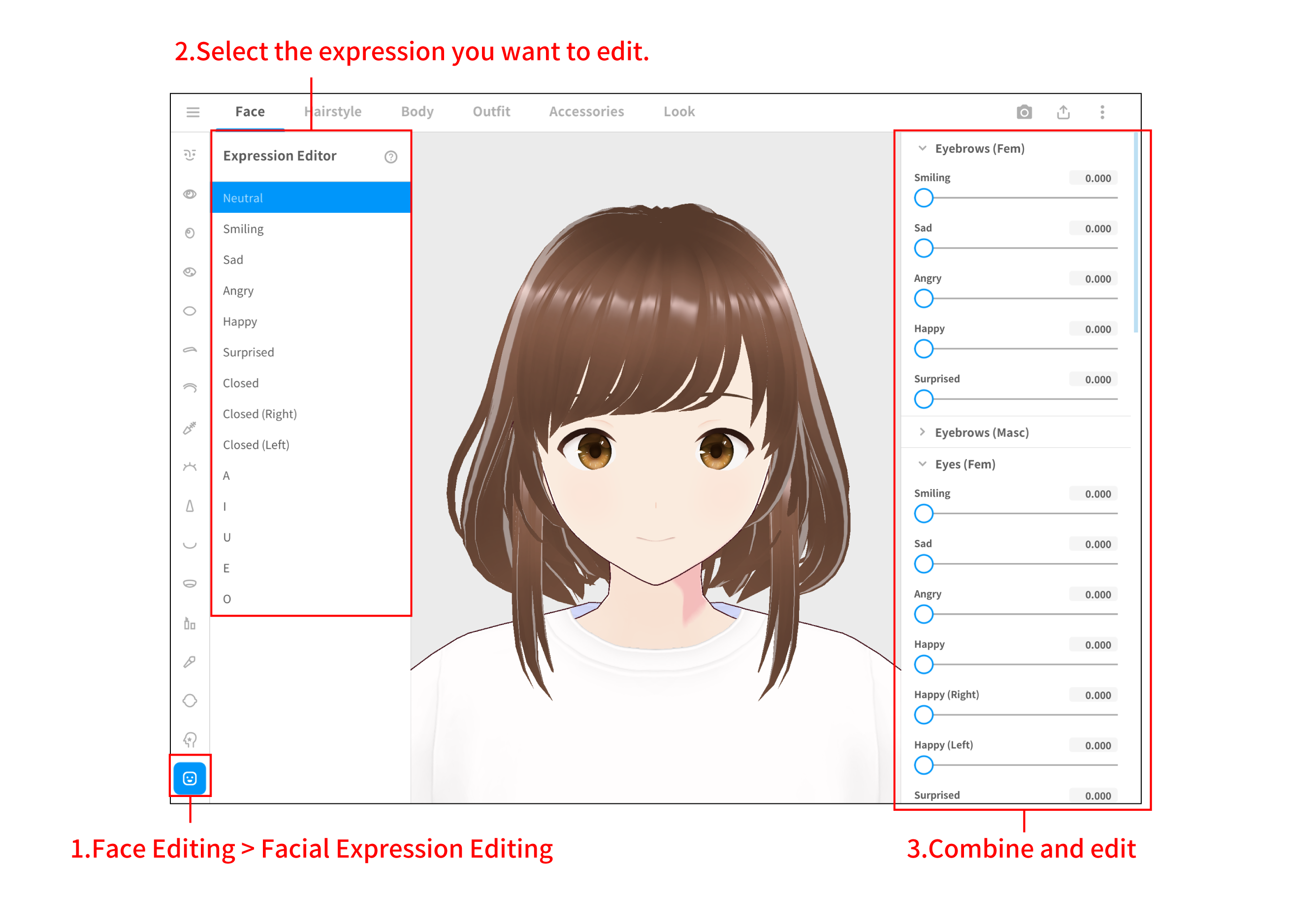 Facial expressions you set in the Expression editor can be used in Photo Booth and various VRM-compatible applications.