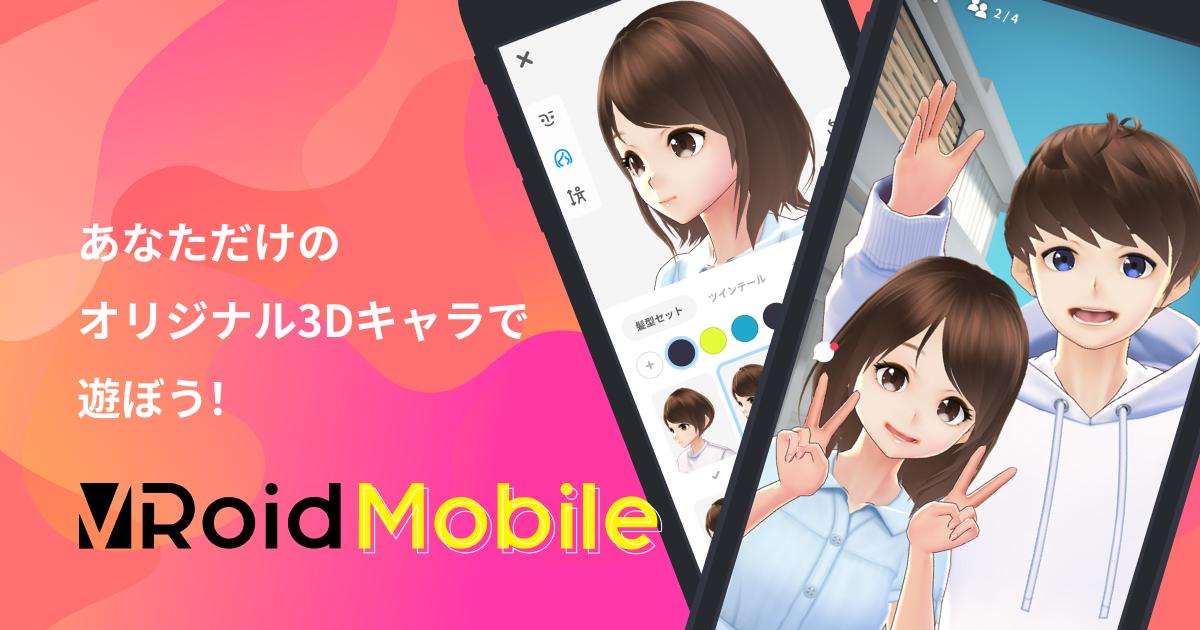 VRoid Mobile is an avatar camera app that lets you create 3D characters, dress them up, and take their photos.
■ Creating 3D avatars Not only can you combine faces, hair, and body parts however you like, but you can also adjust them with sliders to get your ideal proportions. Head size, arm and leg length, eye color, hair color... These can be adjusted to your preferences.
■ Avatar Wear Furthermore, VRoid Mobile offers tons of fashionable avatar wear for your 3D characters. Try picking out outfits that you think suits them best!
■ Avatar Photos VRoid Mobile features two different styles of shooting modes: virtual camera and AR camera. The virtual camera lets you take photos in VRoid's 3D photo studio, while the AR camera lets you capture your avatar in the real world. For even better shots, the virtual shooting mode supports up to 4 people. You can even use text chat with the other three avatars while you're in the same 3D photo studio!
▼Download VRoid Mobile
 iOS version: https://apps.apple.com/jp/app/id1469346321
 Android version: https://play.google.com/store/apps/details?id=net.pixiv.vroid.android
▼VRoid Mobile Press Release