Once you've created your character, take a picture of your character in OZ or at the Hanafuda Stage.
1. Press the camera button at the bottom right of the screen.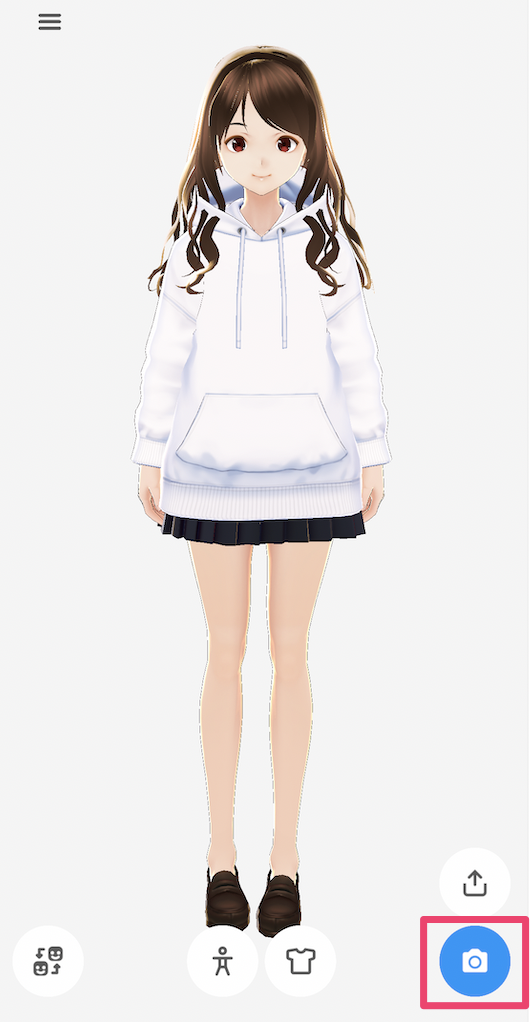 2. The shooting spot selection screen will appear. Tap a screen that you like and press the Shoot Alone or the Shoot Together button.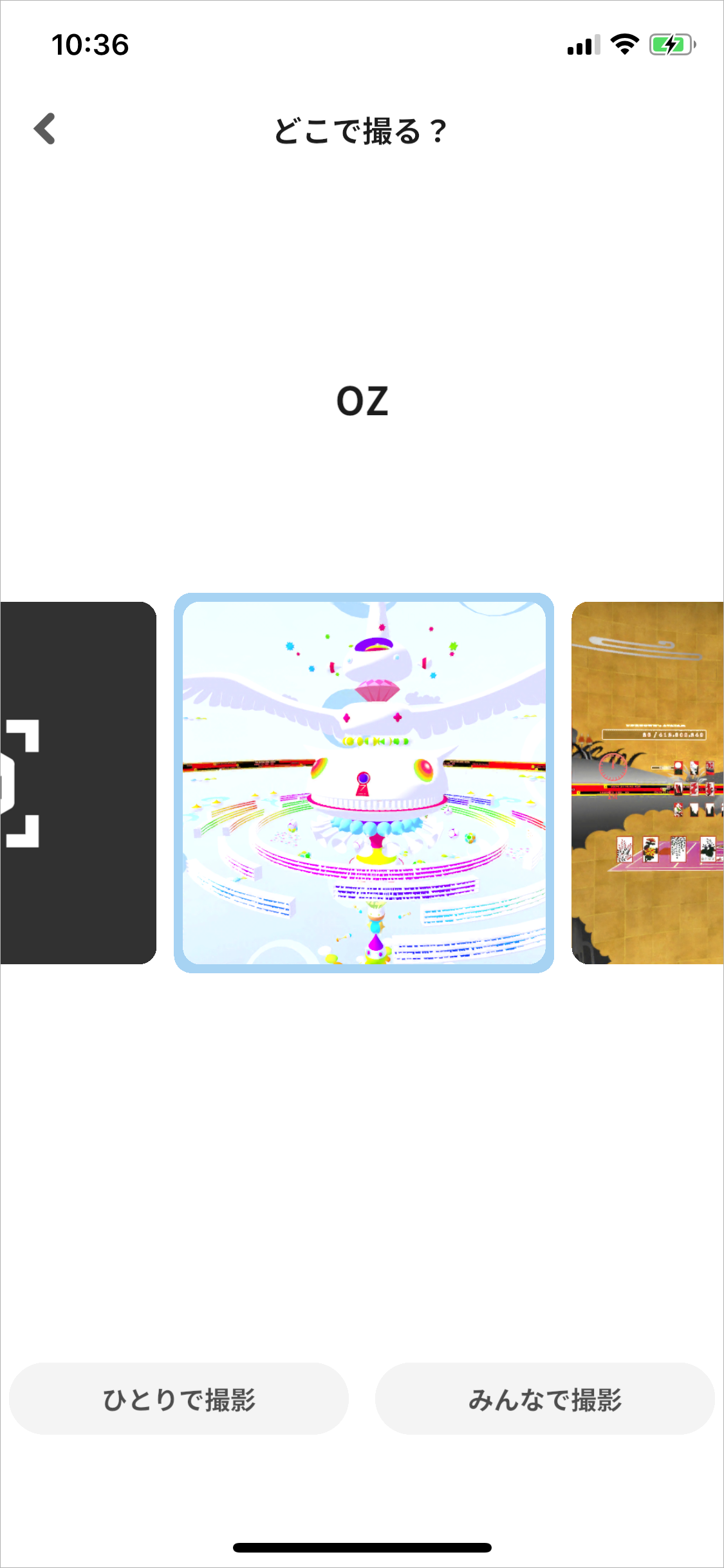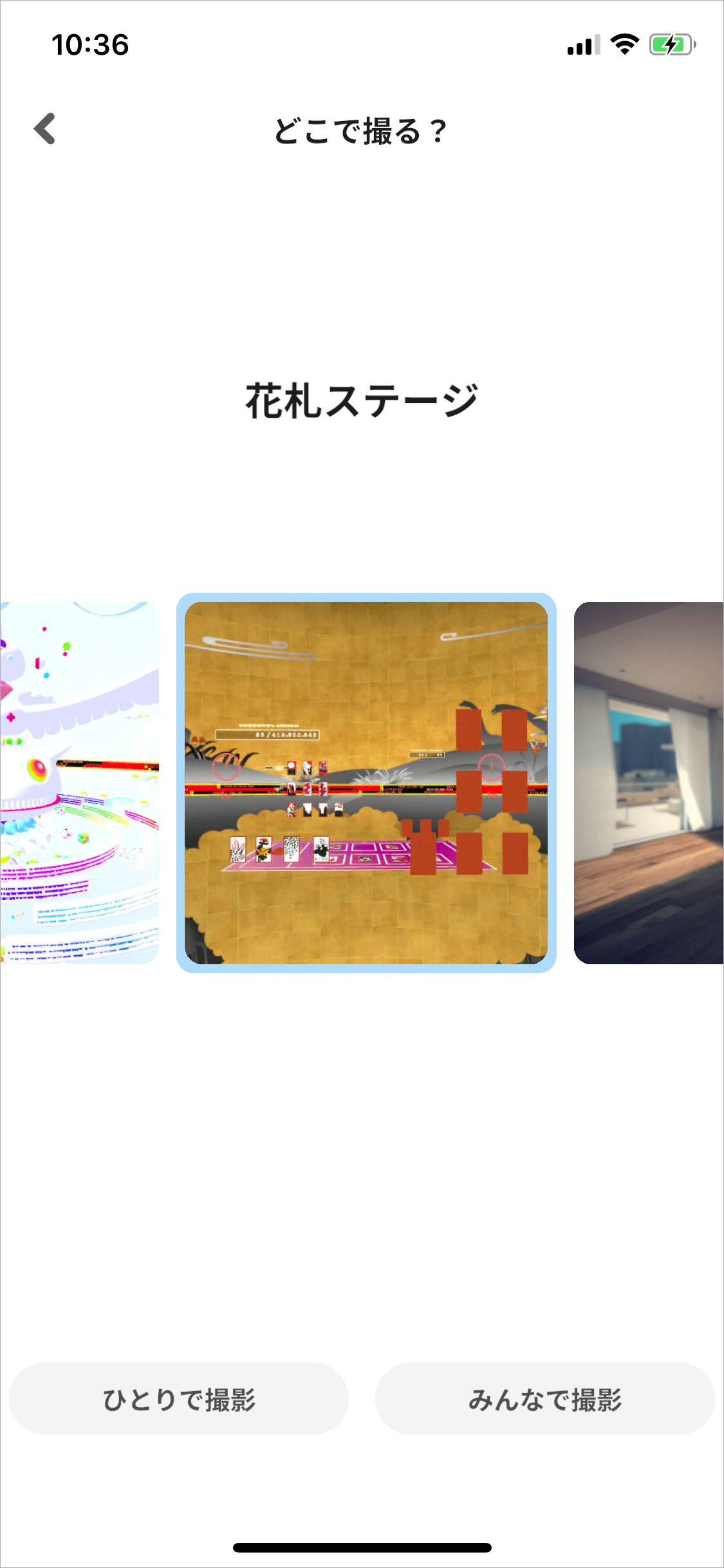 3. The tutorial will appear. Click "次へ(Next)" to proceed.
Enjoy the world of OZ with your character.