The Pose Save/Load feature enables you to save the poses you create in VRoid Studio, then load them when you need them.
Here, we'll explain how to save and load your poses.
Refer to the article below to learn more about the Photo Booth feature.
I want to know more about the parameters in Photo Booth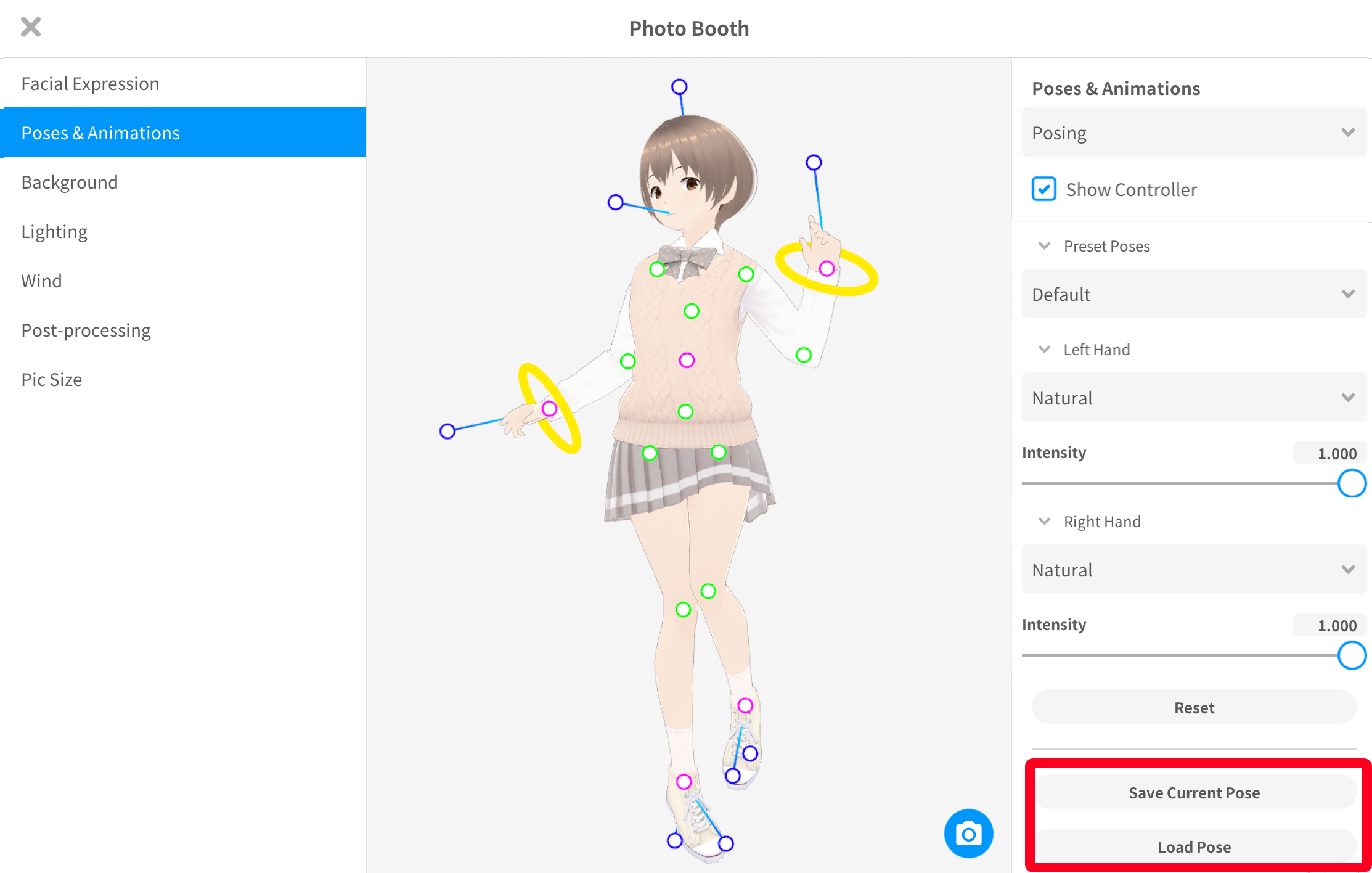 By using the Pose Save/Load feature, you can save the poses you set, then load and use them any time you like.
You can save poses in a data format where you can share them externally, so you can load shared poses from other users, or share poses you set so that other people can also use them.
Save poses
To save a pose, go to Photo Booth > Poses & Animations > Posing.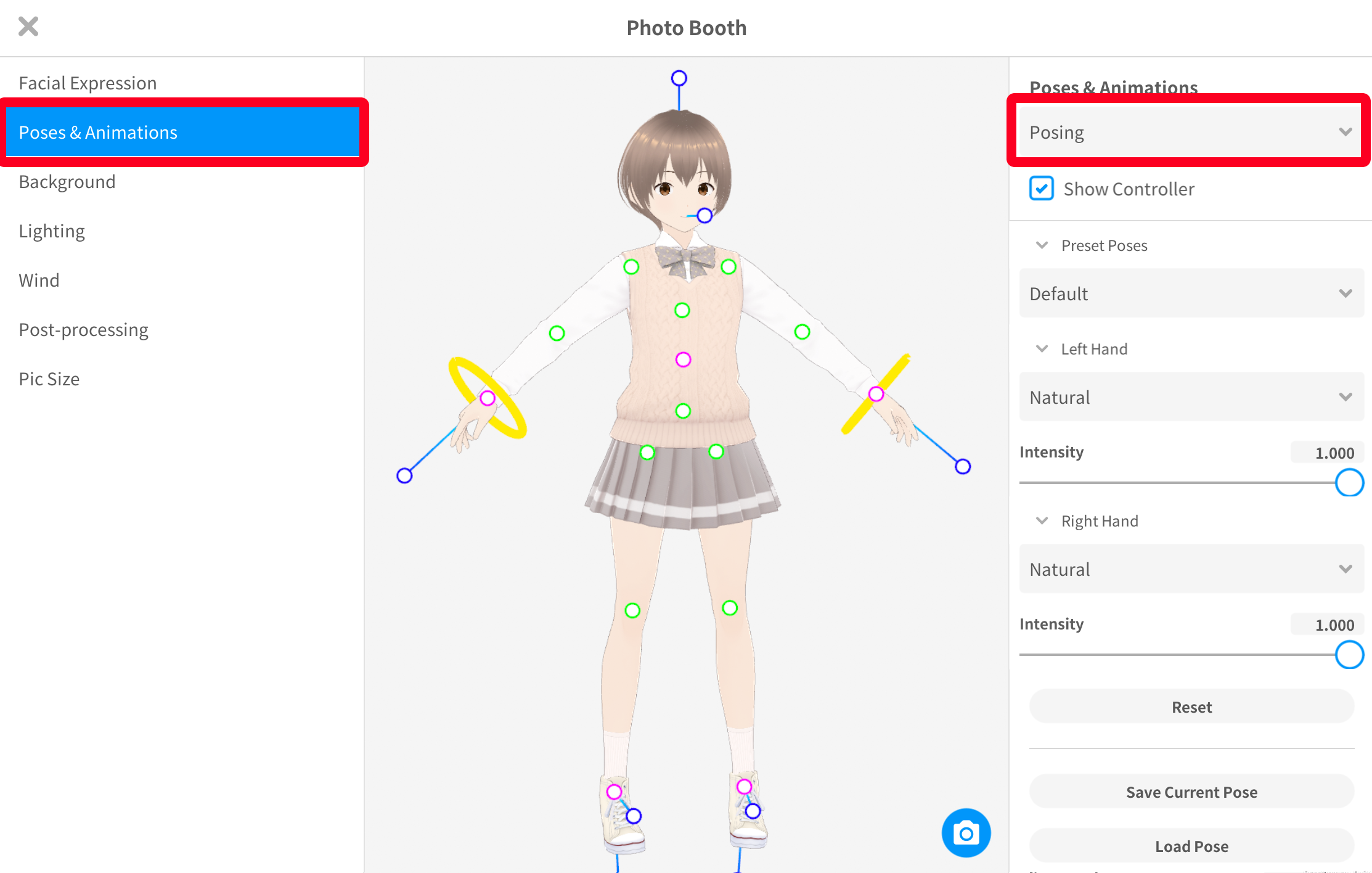 Once you're satisfied with your pose and would like to save it, select "Save current pose" at the bottom right of the screen.
Choose a file name and save location to save your pose.
The pose data that can be saved does not include facial expressions.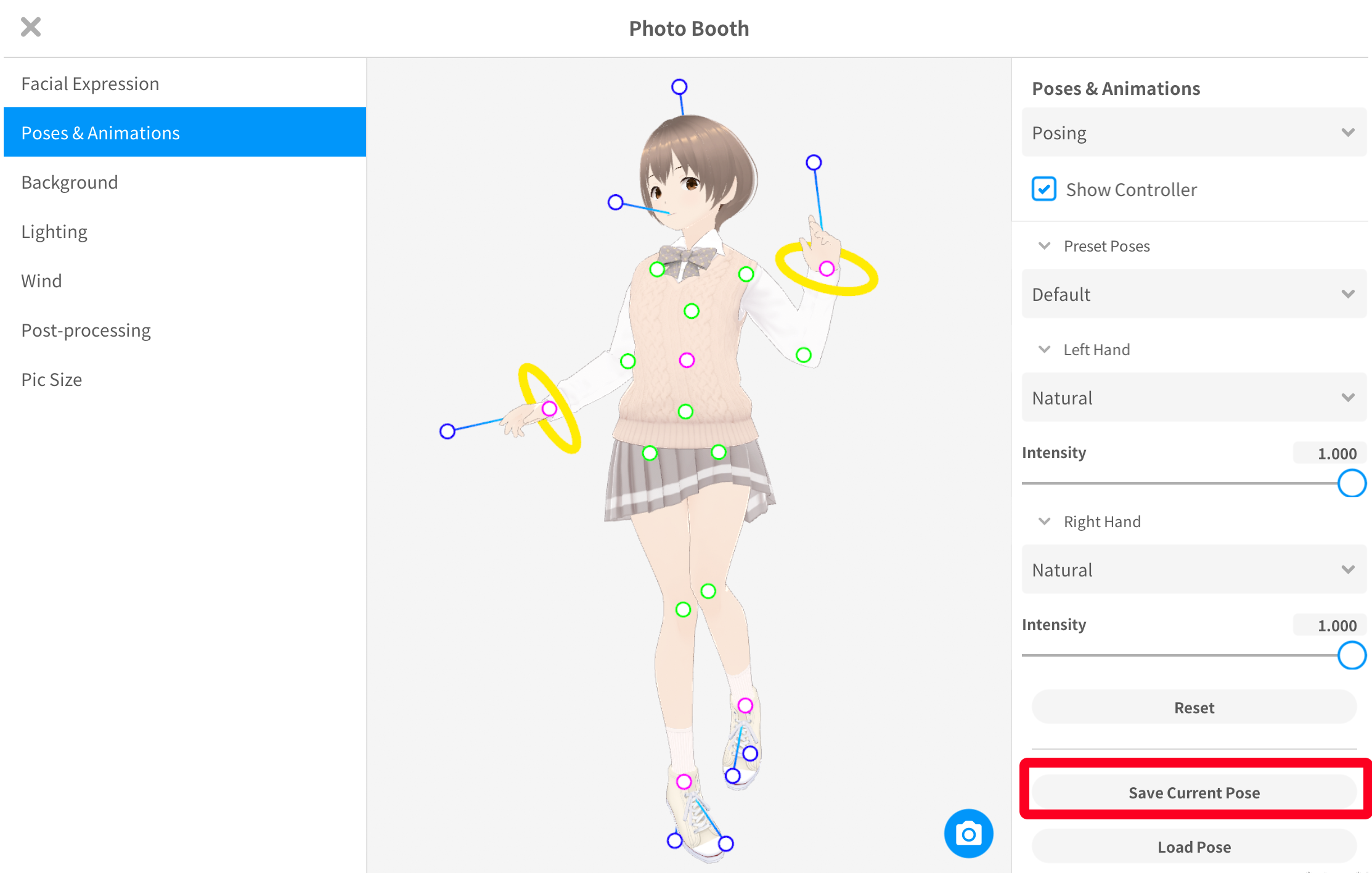 When you successfully save a pose, a .vroidpose file will be saved in the specified location.
Load poses
To load a pose, go to Photo Booth > Poses & Animations > Posing.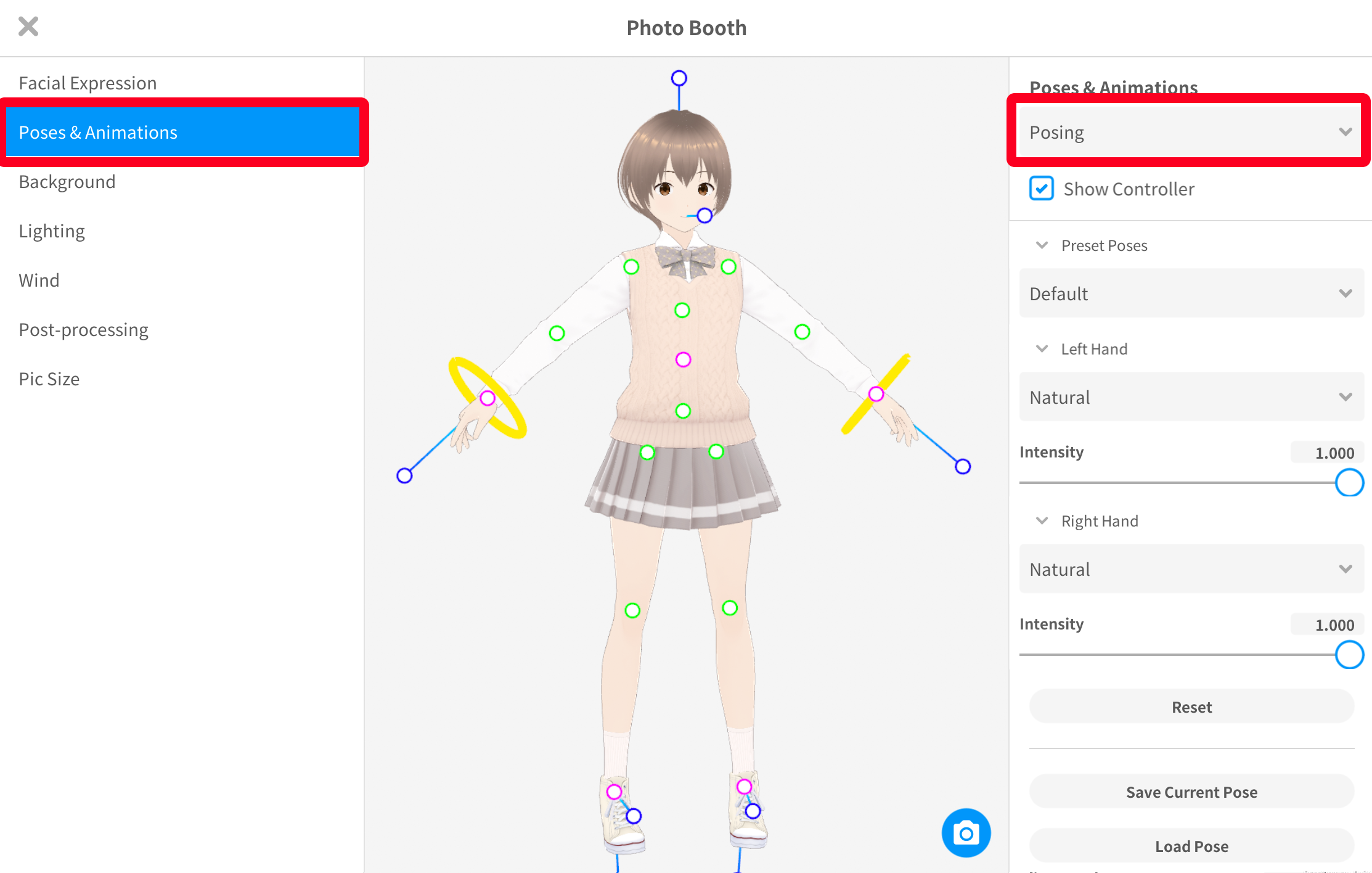 Next, select "Load Pose" from the bottom right of the screen.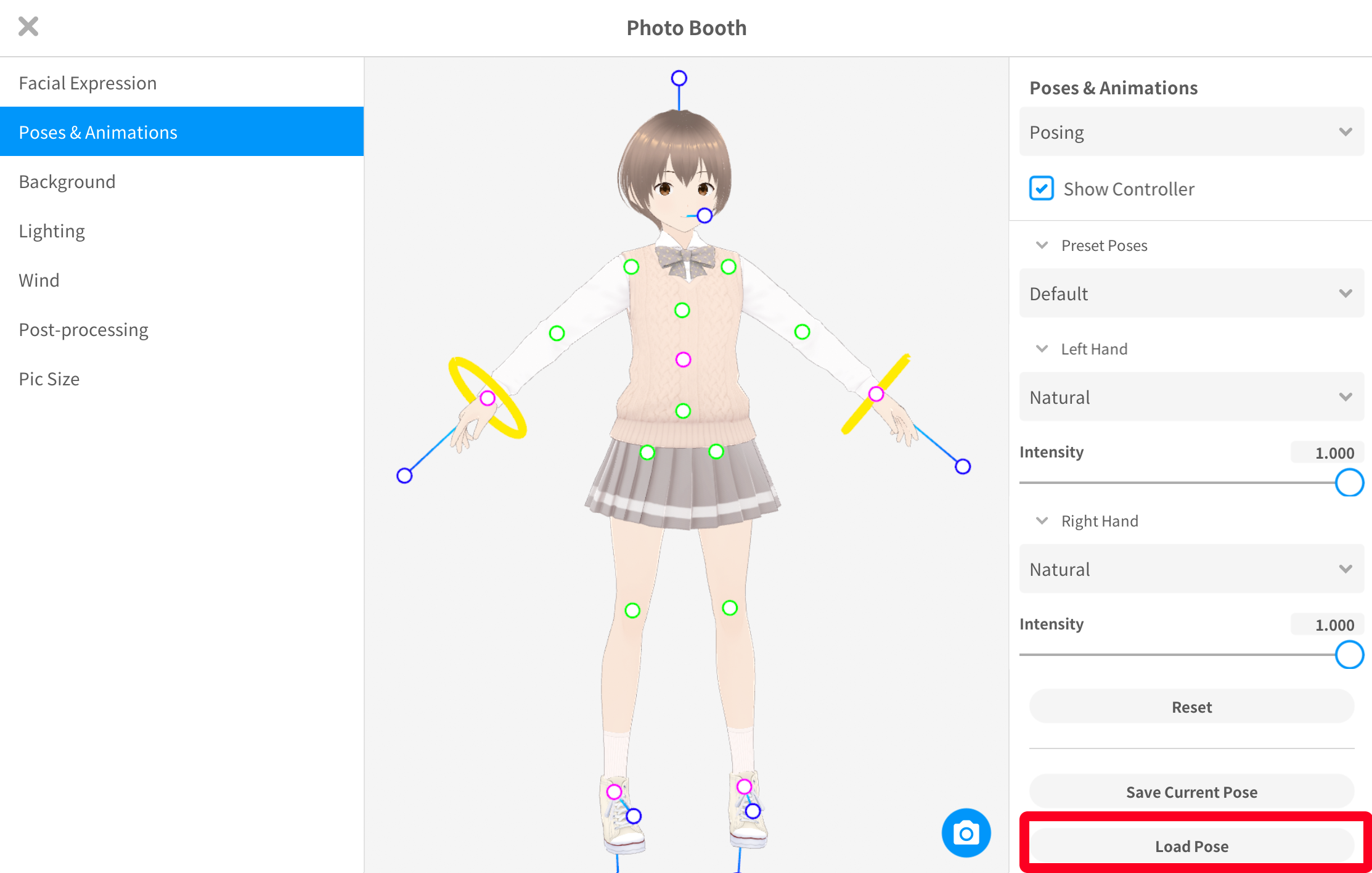 From your computer or iPad, select the pose file you'd like to load (.vroidpose file).
When a pose is successfully loaded, it is reflected in the model and the currently selected preset pose is changed to "custom".