In this article, we'll be covering the main points you want to look out for when 3D printing a model from VRoid Studio.
* This service is only available to those in Japan, as pixivFACTORY does not support international shipping.
Table of Contents
Processing 3D Printing Data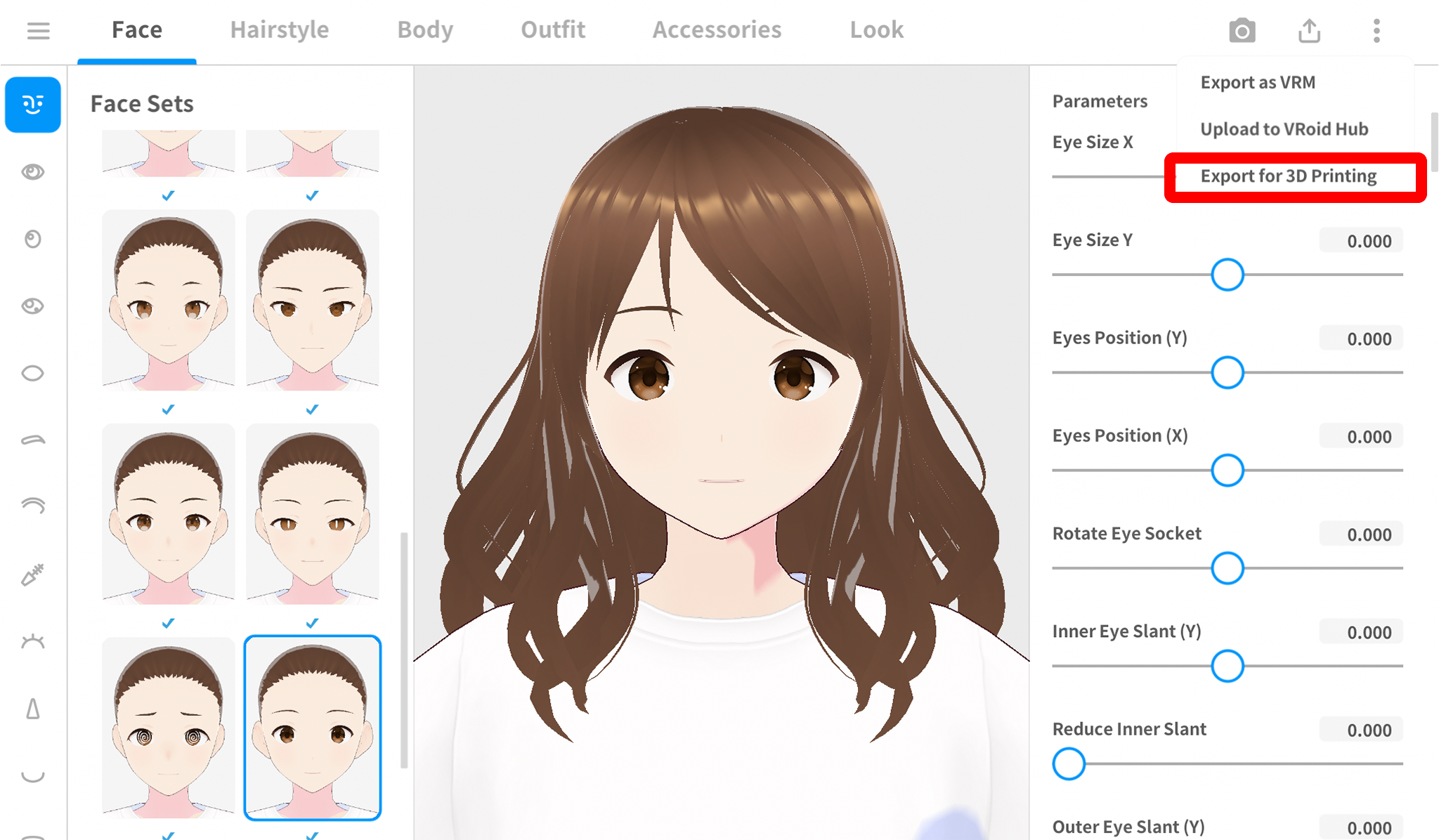 When you select "Export for 3D Printing", the two processes listed below will run automatically before the data gets exported.
* The following processes will only affect 3D printing data. The .vroid file will not change in any way.

1.Hair's cross-section change
Due to the hair cross-section being unified(*), some parameters you have set in the Hairstyle editor might be exported with different values and result in a slightly different result.
* If the cross-section is set to Diamond, Triangle, or Triangle (Old), it will automatically change to Bottomless Triangle.Bottomless Triangle, Bottomless Triangle (Old), and Flat will stay the same.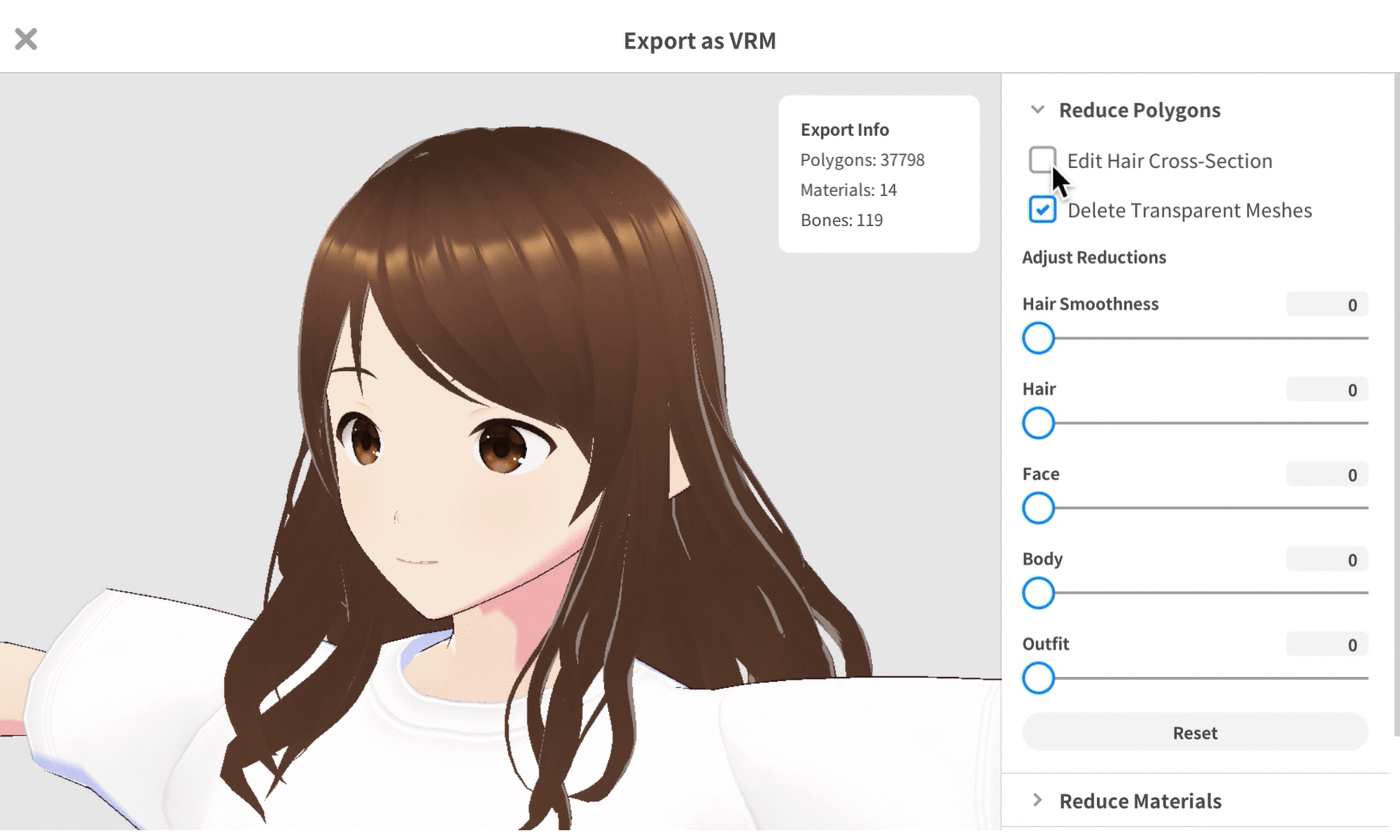 2.Materials count is reduced to 2
The process is the same that you could do manually from Export as VRM > Reduce Materials > Materials > 2.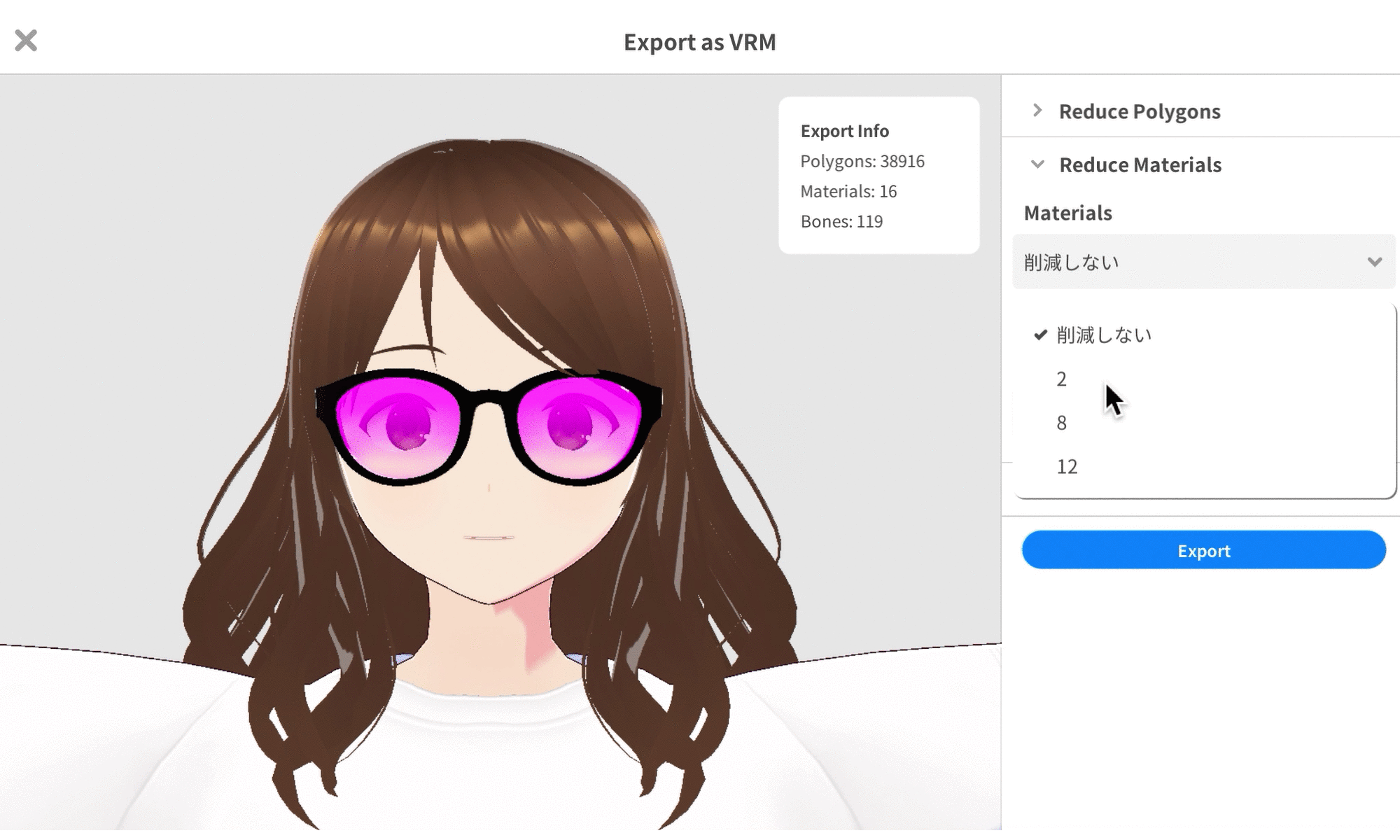 Checking the Changes to the Model
You can check how these processes affected the model from the 3D Printing Preview.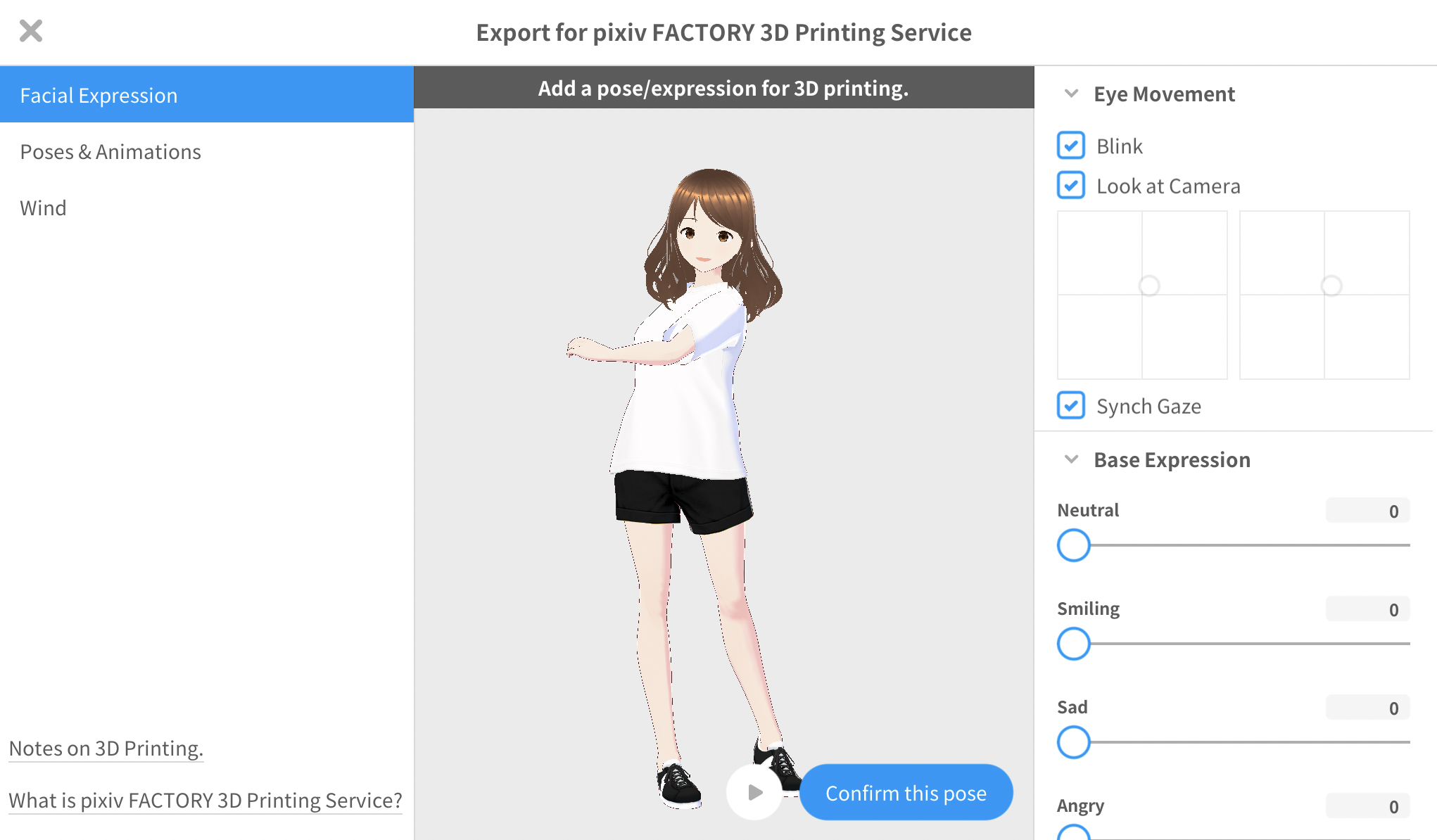 Restrictions and Limits
1.Lighting and shading do not effect the final result when 3D printing
Note that any changes you might have made for Outline, Rim Light and Shading in the Look tab will not effect how your model is printed.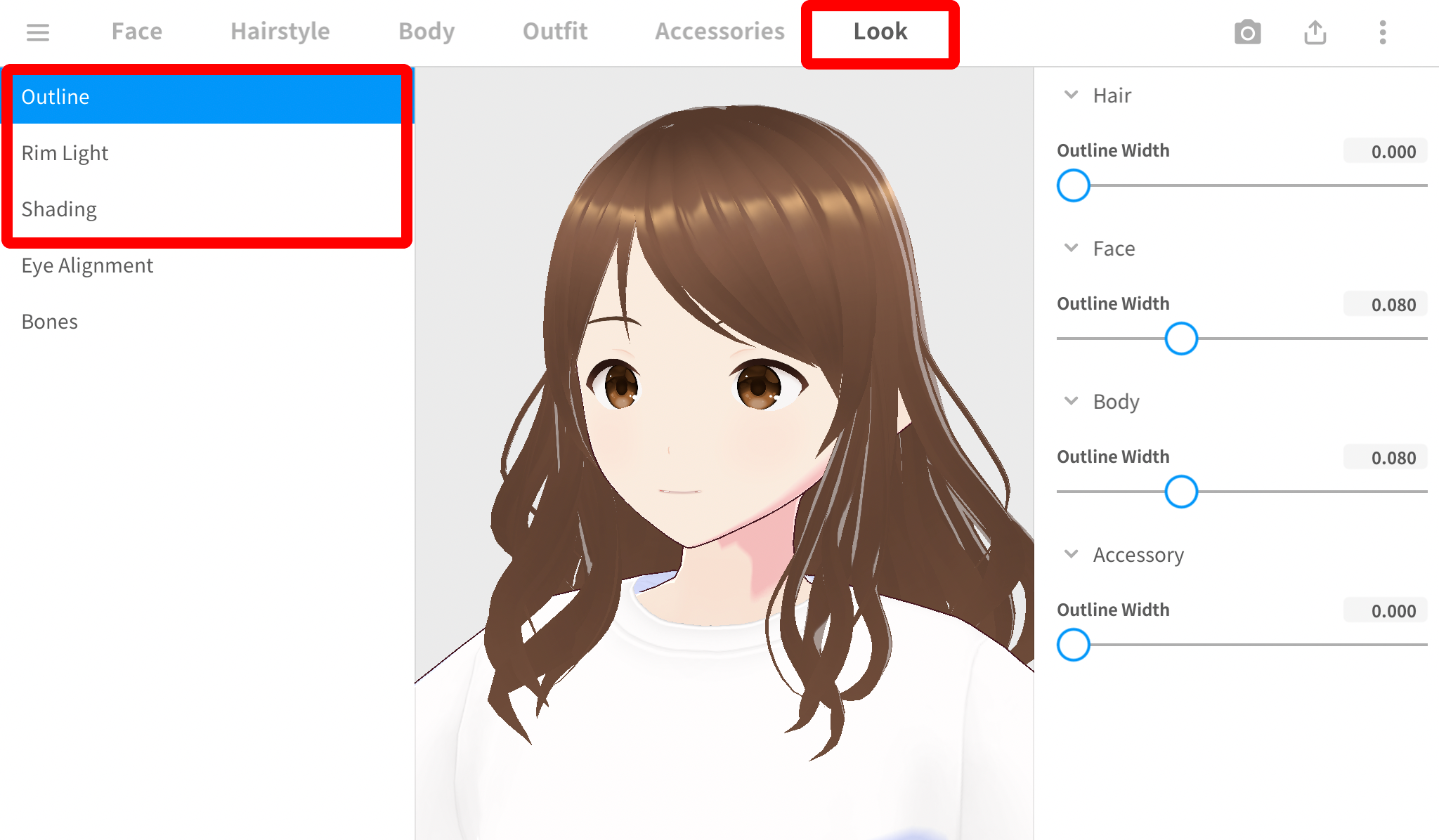 The same goes for the Shade Color you have set for Materials in the Hairstyle editor. It will be printed onto your model.
(Highlights and overall shape of the hairstyle will get printed as you set them.)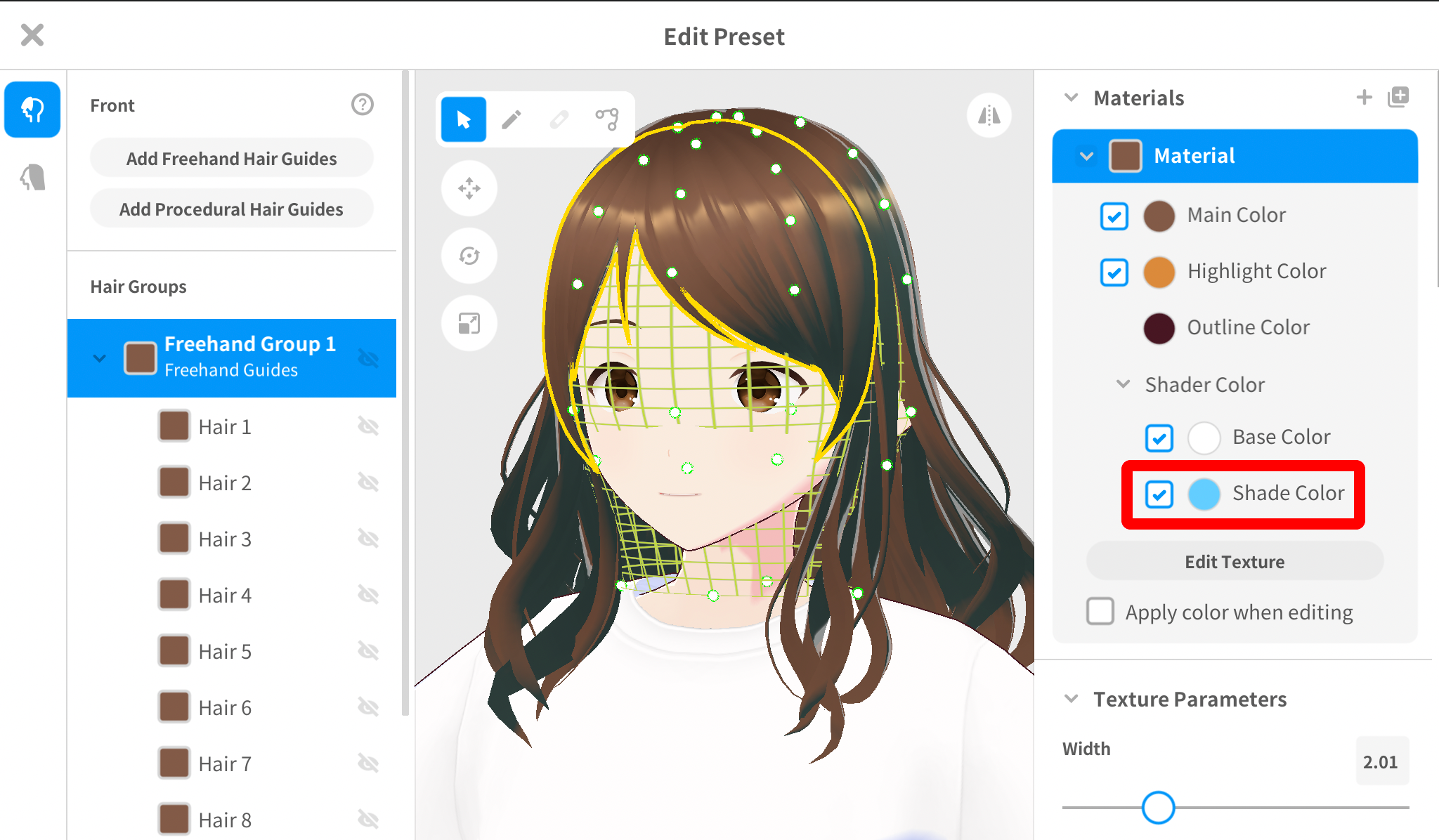 The Lighting and Post-processing set in Photo Booth will not affect the printed model either.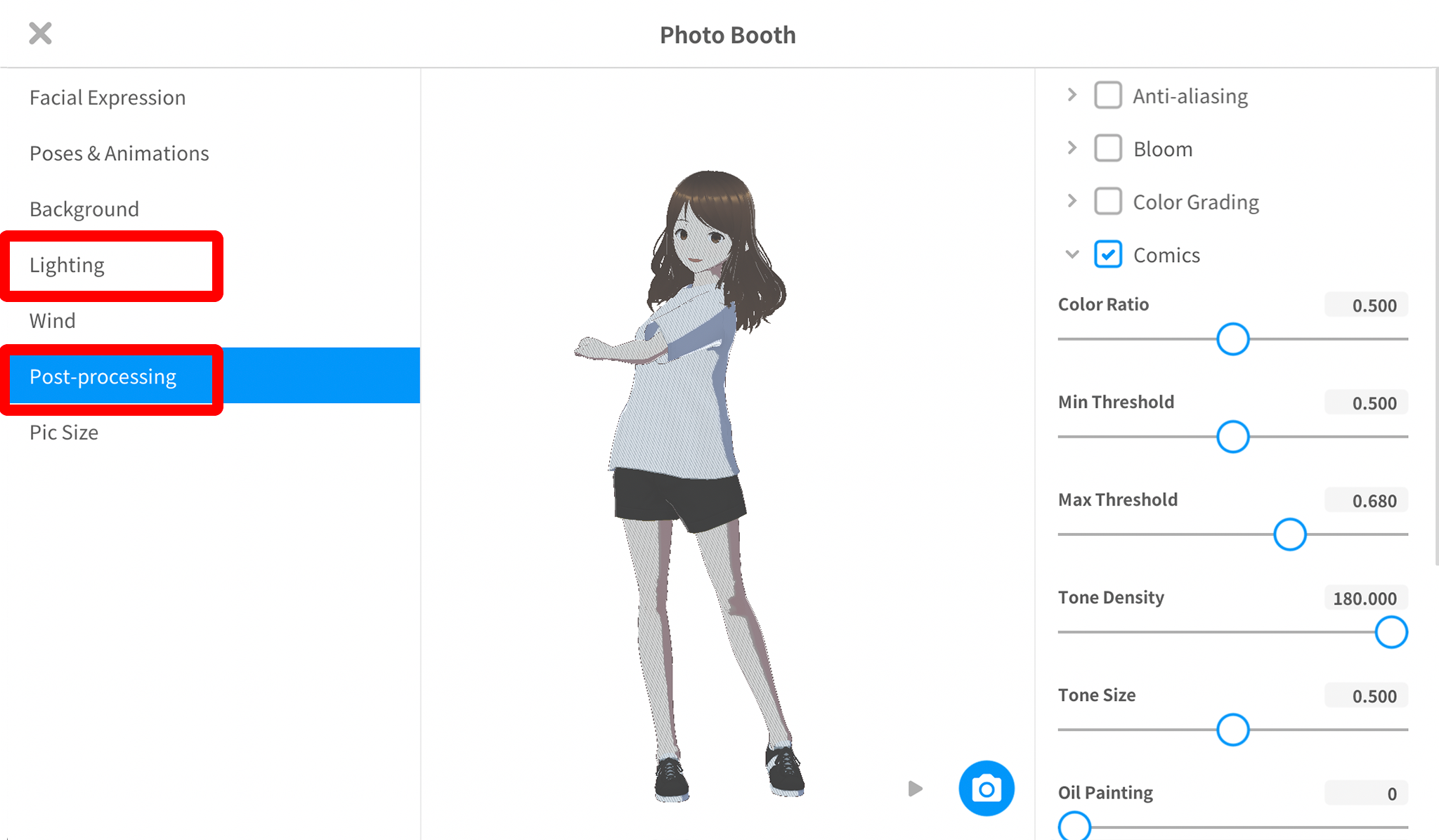 2.fvp files (the 3D printing data format) cannot be exported if they exceed 130 MB.

3.It's possible that minor details you didn't specify on VRoid Studio may be added for 3D printing.