In VRoid Studio, you can easily change the outfit of each character.
First, make sure you have a file for the texture you want to import, and then follow the steps listed below.
You can always go to the VRoid Project's official BOOTH and download a texture if you don't have one ready.
VRoid Project's official BOOTH - Download Japanese High School Uniform
① Create a new school uniform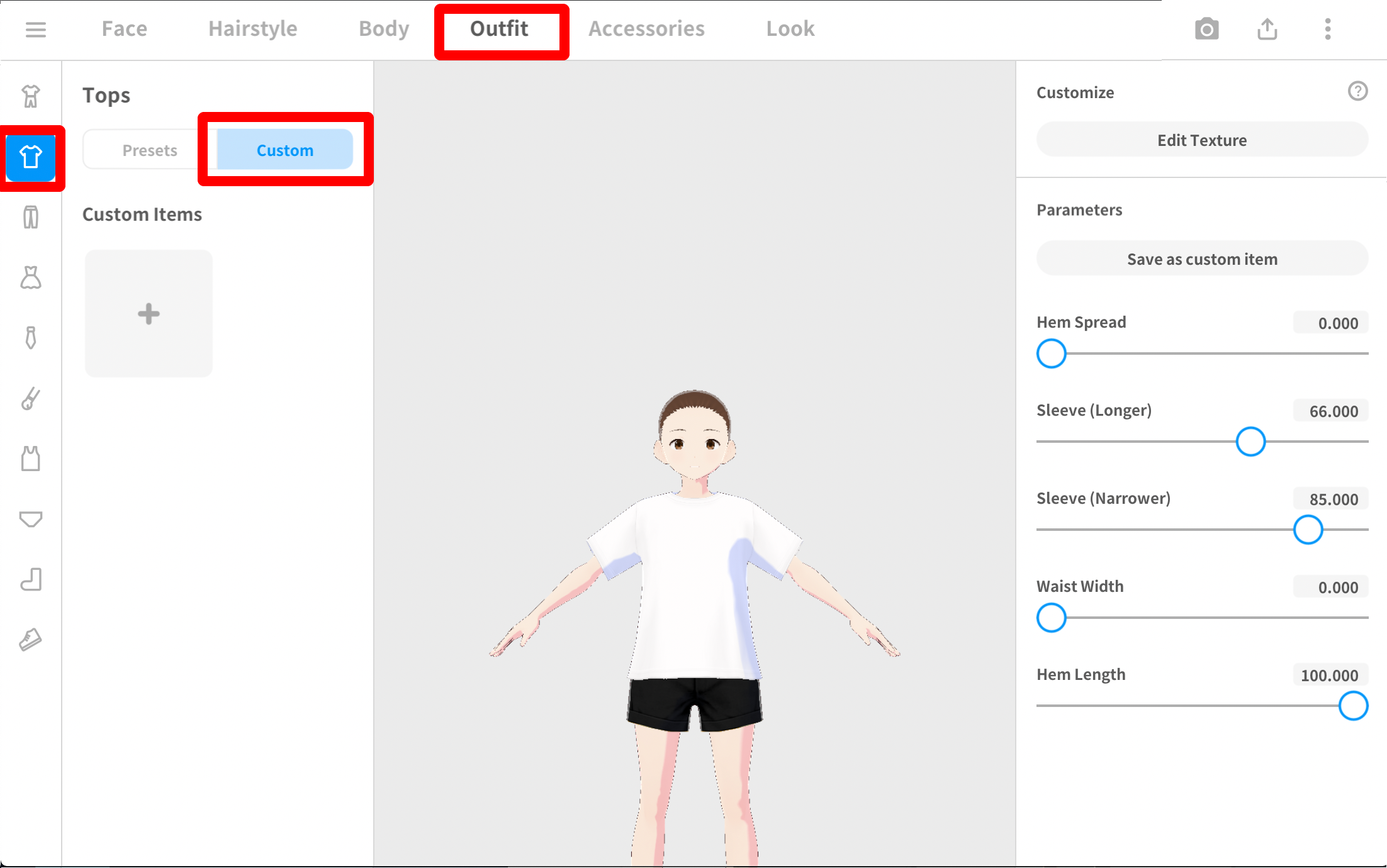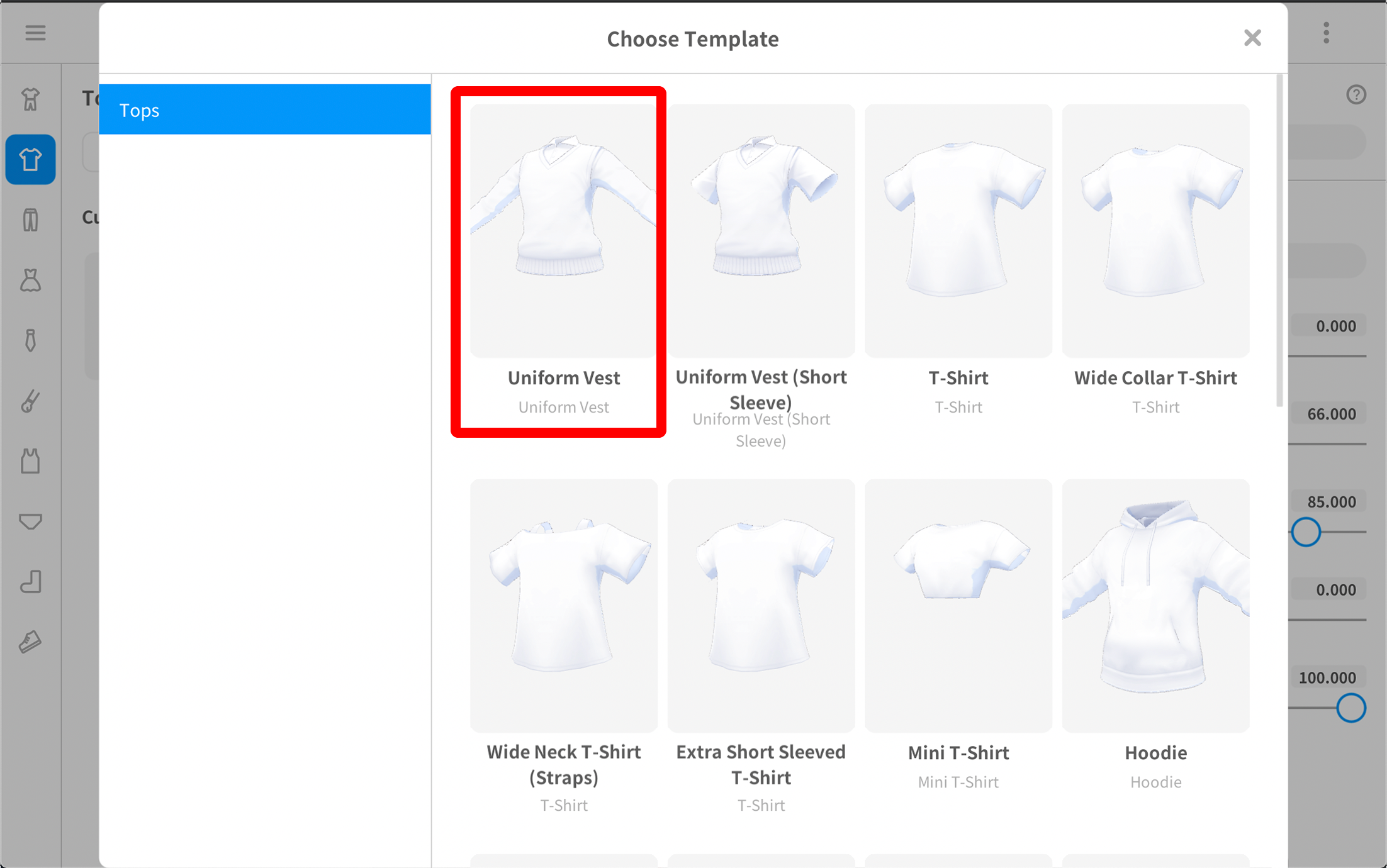 ② Import the texture
From the right-hand panel, click on Edit Texture and enter the editor.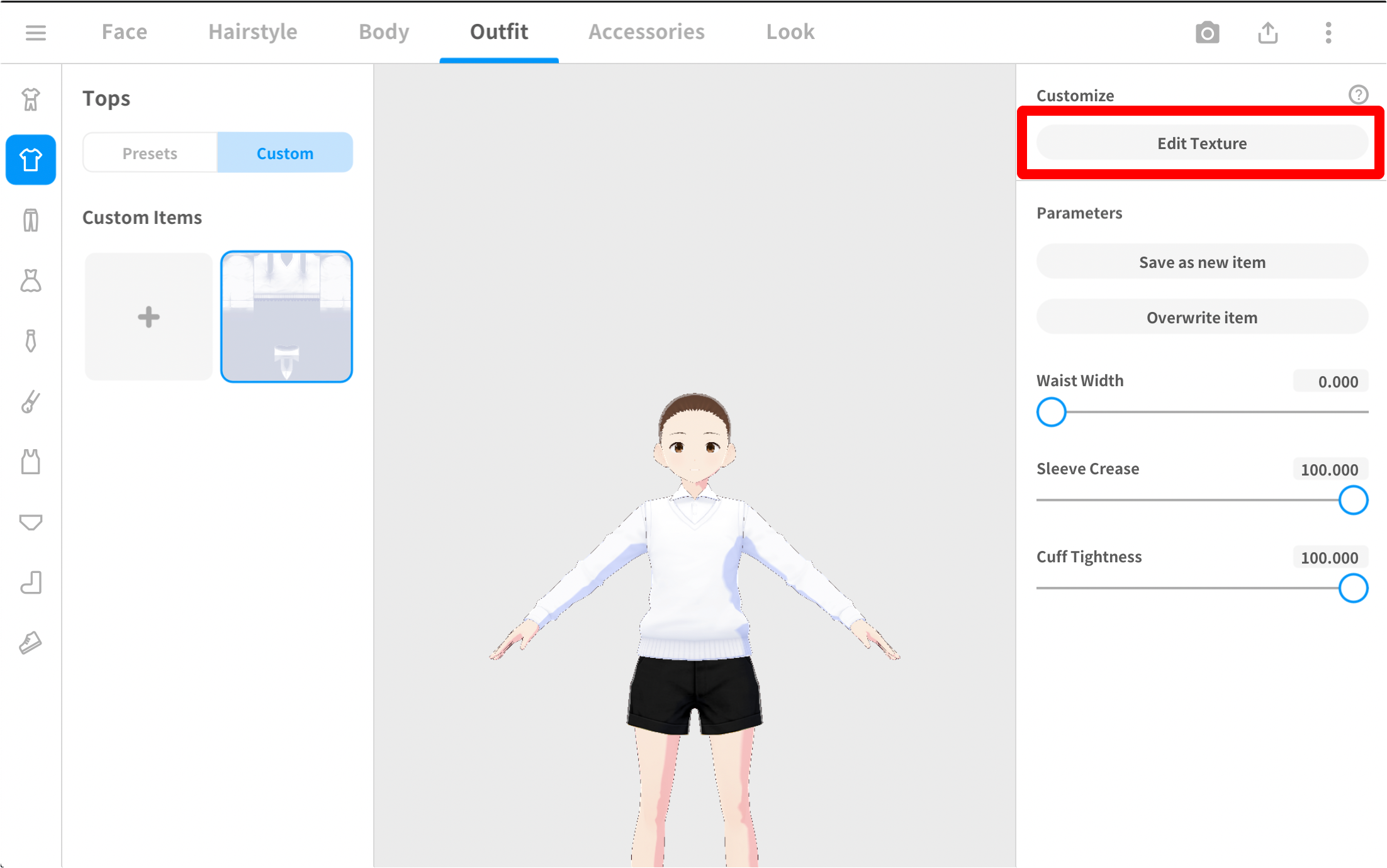 Click on the photo icon on the right of "Layers" for the Uniform Vest and import the texture you prepared beforehand.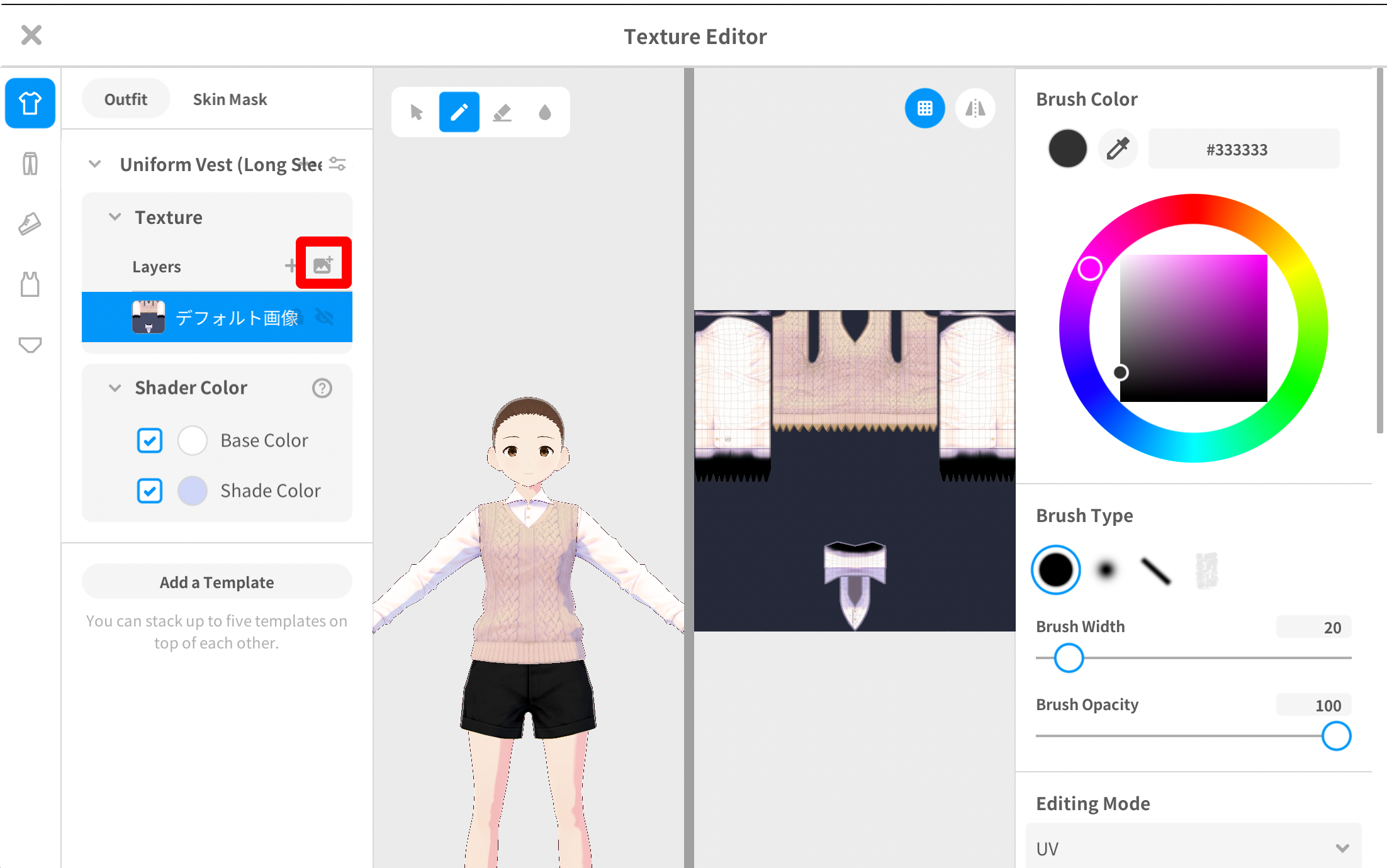 You're done with the vest!
For every texture file that's available for free on VRoid Project's official BOOTH, there's a list of the outfit templates that support it.
Next up, try and do the same for the skirt and other outfit items too!
The result should look something like this!