In this lessons, we will introduce how to create a gradient hair color for your model.
Set a colored layer to screen mode
① Paint the desired hair gradient on the layer.
② Set the layer mode to Screen or to a different mode.
Create a gradation texture with a painting software.
With this technique, you can create an even better and natural-looking gradation.
① Create a gradation texture using Photoshop, CLIP STUDIO or other painting software.
② Import the texture to VRoid Studio.
Refine a texture with a white base color using a painting software.
Use this technique to recreate a gradient with bright colors.
① In VRoid Studio, set the Base Color to white and export the base texture.
② Color the texture using your painting software of choice and import it to VRoid Studio once again.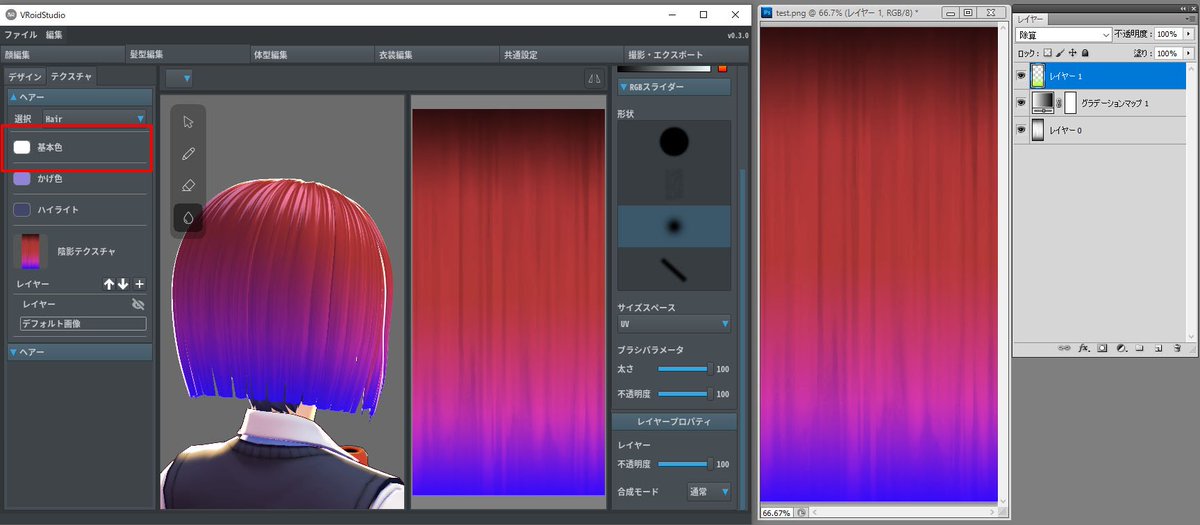 About the Gradation Mapping function on each software (external websites)