▼ Method 1: Unblock the application on your antivirus and security software
There are reported cases of antivirus software preventing the application from starting successfully, as shown below.
・The VRoid Studio you downloaded has disappeared and no matter how many times you download it, it cannot be executed.
・Saved files also disappeared.
If this happens, please try the following.
① Change your PC's security (firewall) settings
 ・Windows
  Reference (external website):http://faq.buffalo.jp/app/answers/detail/a_id/792
 ・Mac
  Reference (external website):https://support.apple.com/ja-jp/HT202491
② Remove VRoid Studio from the monitoring target of your antivirus.
Note:
・ Please refer to the instructions of your PC regarding security settings and antivirus software operation.
・ Please be careful not to change the settings or unblock any zip files of unknown origin.
▼Method 2: Extract the Zip file and then run the software
As the VRoid Studio startup files are compressed in Zip format, you need to uncompress the Zip folder once. If you try to run the downloaded Zip file without uncompressing it first, the following error message may be displayed.
The code execution cannot proceed because unityplayer.dll was not found.
Reinstalling the program may fix this problem.

Instead of "Run", click "Extract all" and run VRoid Studio.exe from the extracted folder.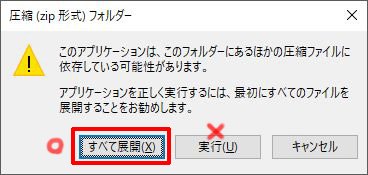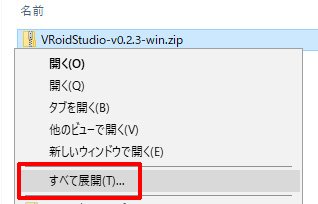 If you still get an error, open the properties of the downloaded Zip file and try to unzip it after checking the "Unblock" box next to "Security".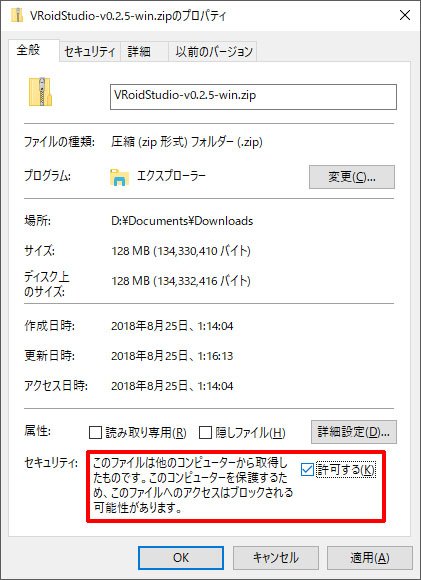 * Caution *
Please be careful not to unblock any zip files of unknown origin.
▼ Method 3: Click "Save" and then extract the files (Edge)
If you are using the Edge browser, when you click "Open" to download the file, the file is saved in Edge's temporary storage folder, so you won't be able to start VRoid Studio normally even when clicking "Extract all".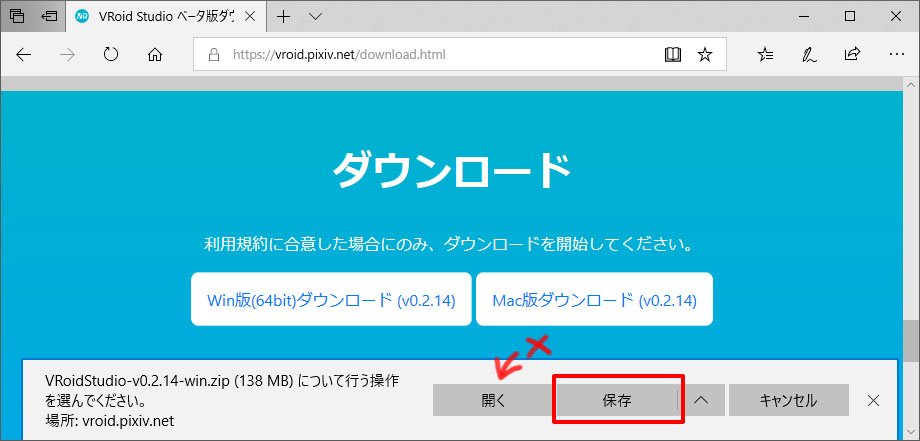 If you are using Edge, click "Save" and then "Extract all".

▼ Method 4: Extract the files to the desktop
If you download the Zip file to the "Downloads" folder and then select "Extract all", you may get an error message.

You can avoid the issue by specifying the desktop or another directory as the unzipping location.