Thank you for using VRoid Hub.
Our latest release includes a new thumbnail appearing when sharing someone's account on social media.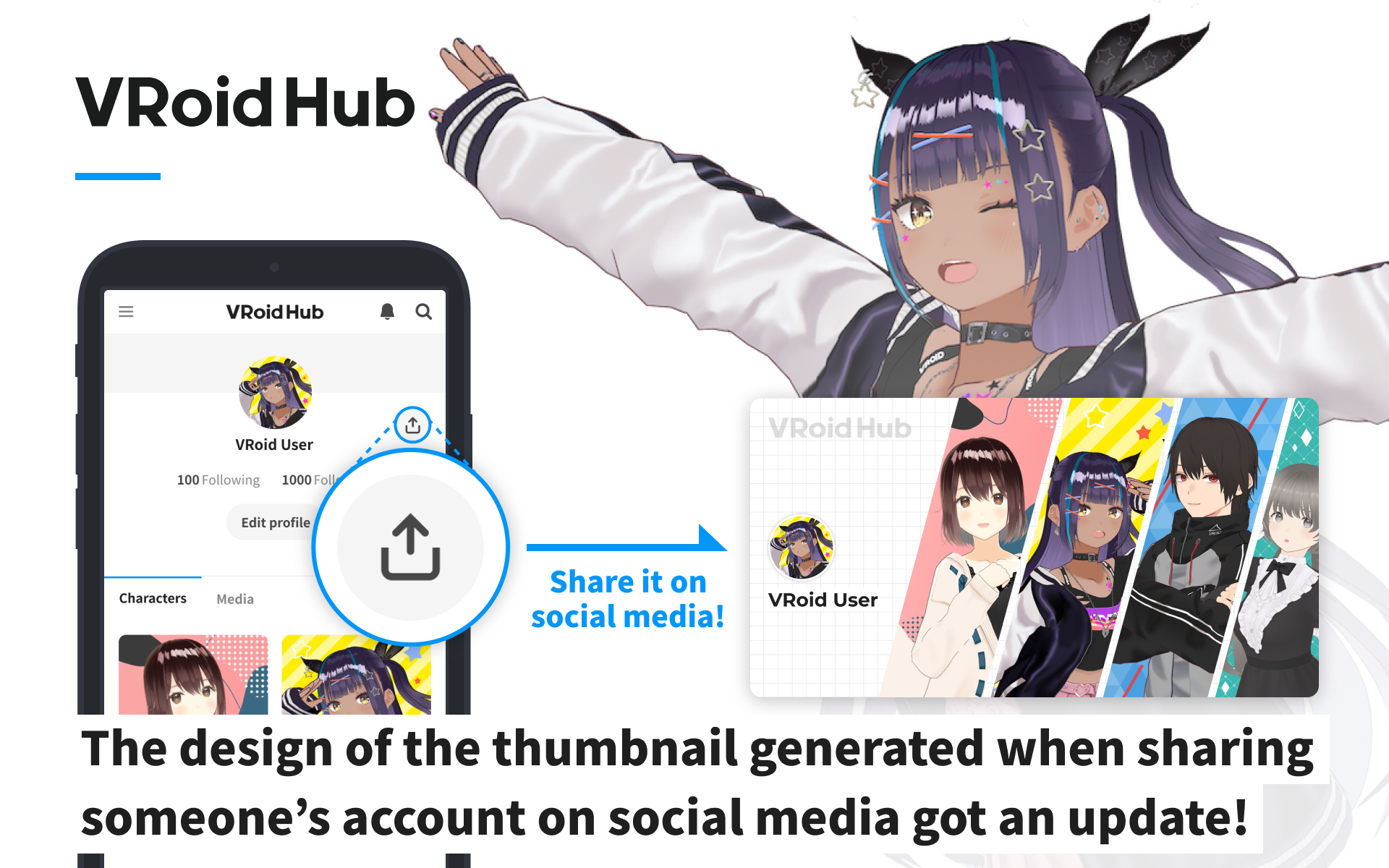 How thumbnails are generated:
When you post a link to someone's account (the page starting with https://hub.vroid.com/users/) on social media platforms like Twitter, a thumbnail will be automatically generated displaying that person's most recent models (up to 4) and the creator's icon.
How to generate a thumbnail:
To share someone's account, click the Share button in the upper right corner of their account.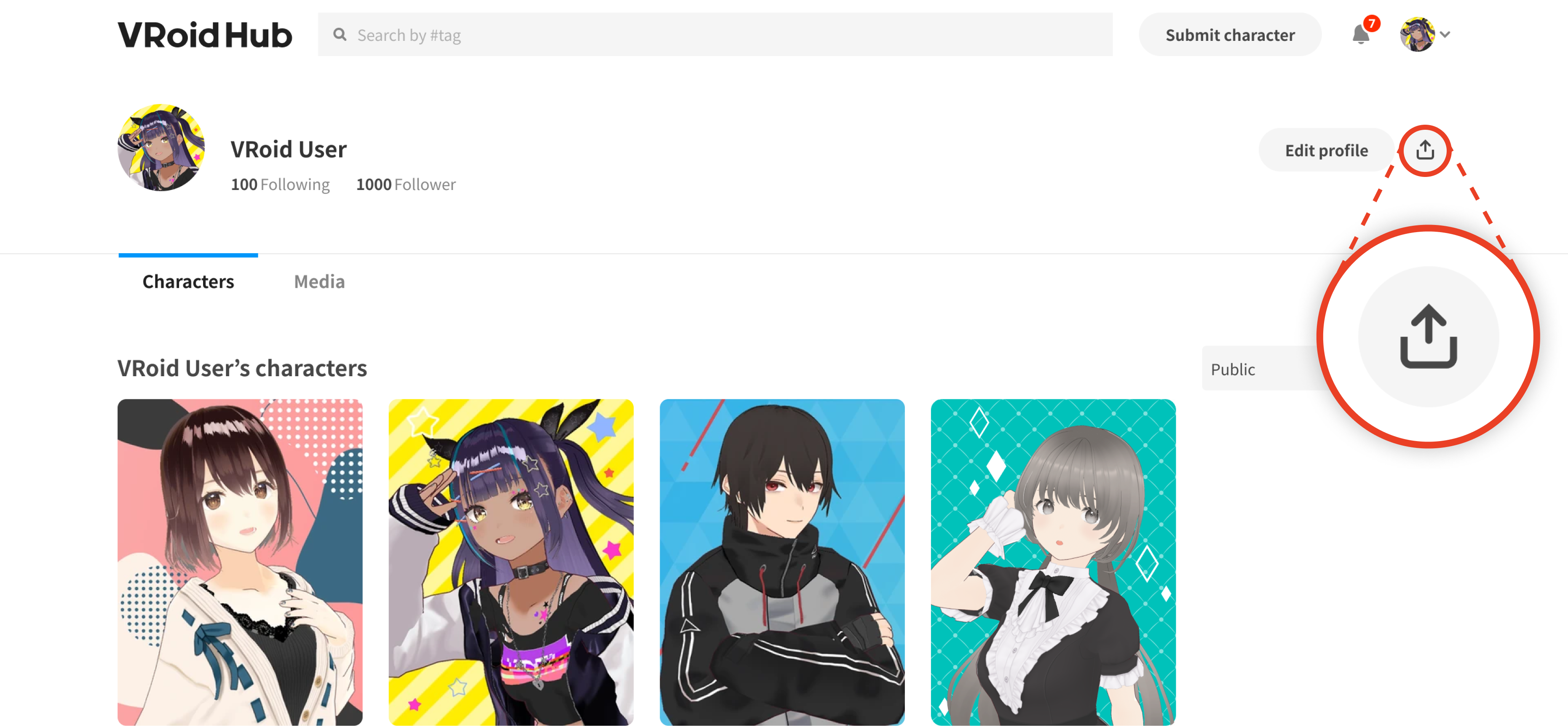 Click the Share button in the top right corner of the VRoid Hub account.
Important information:
Due to caching on the posting platform (Twitter, Facebook, etc.) and VRoid Hub, the user icon, username, and models in the thumbnail may not be updated for a few days.
The storage period for thumbnails may vary depending on the posting platform and VRoid Hub's service status.
Your new models or icon changes may not be reflected immediately, we appreciate your patience.
▼VRoid Hub
https://hub.vroid.com/
We will continue to improve our features in response to requests and feedback from our community. Thank you for continuing to support VRoid.