Thank you for using VRoid Hub.
Our latest release includes a feature allowing you to block specific users.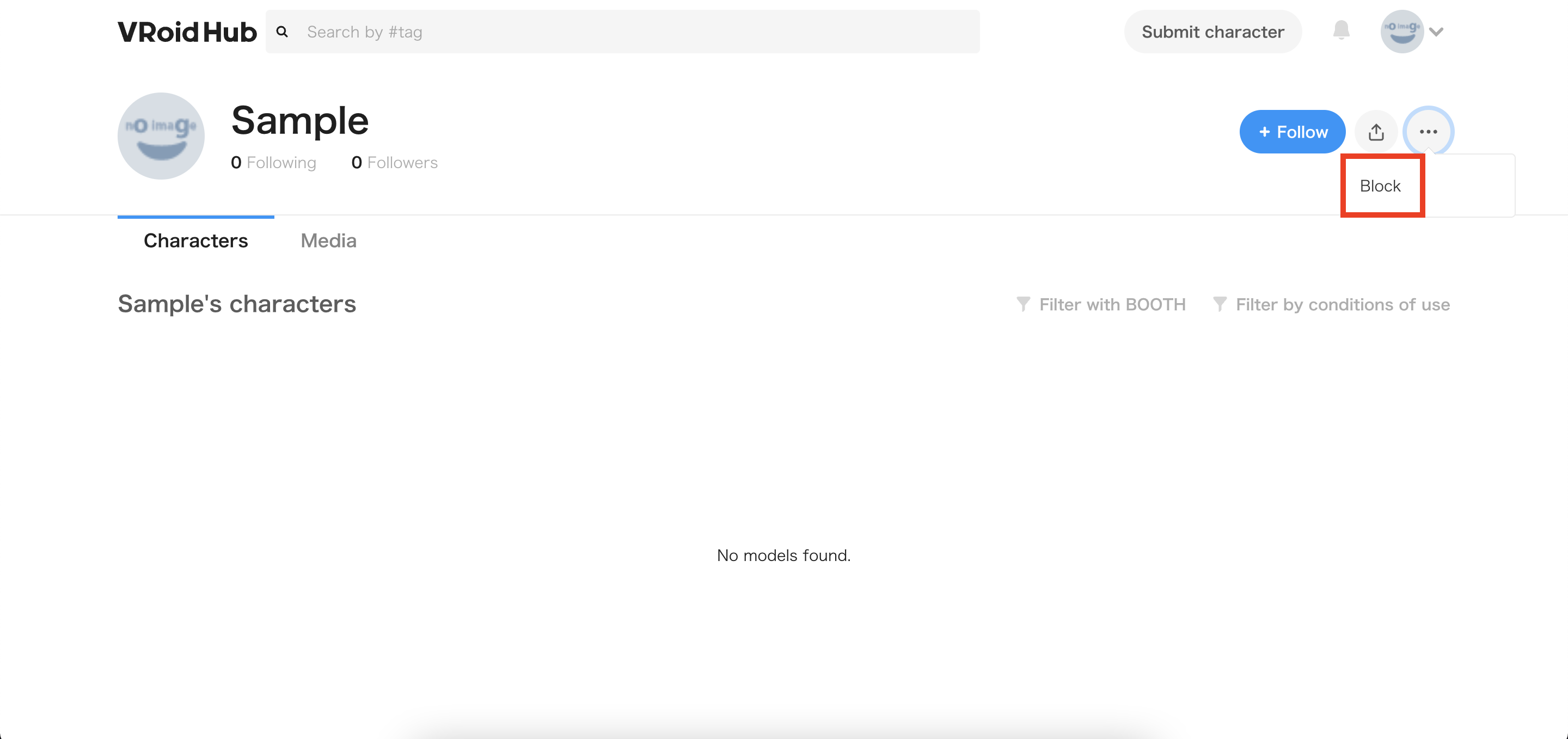 Click on the "..." button on a user's page for the Block button to display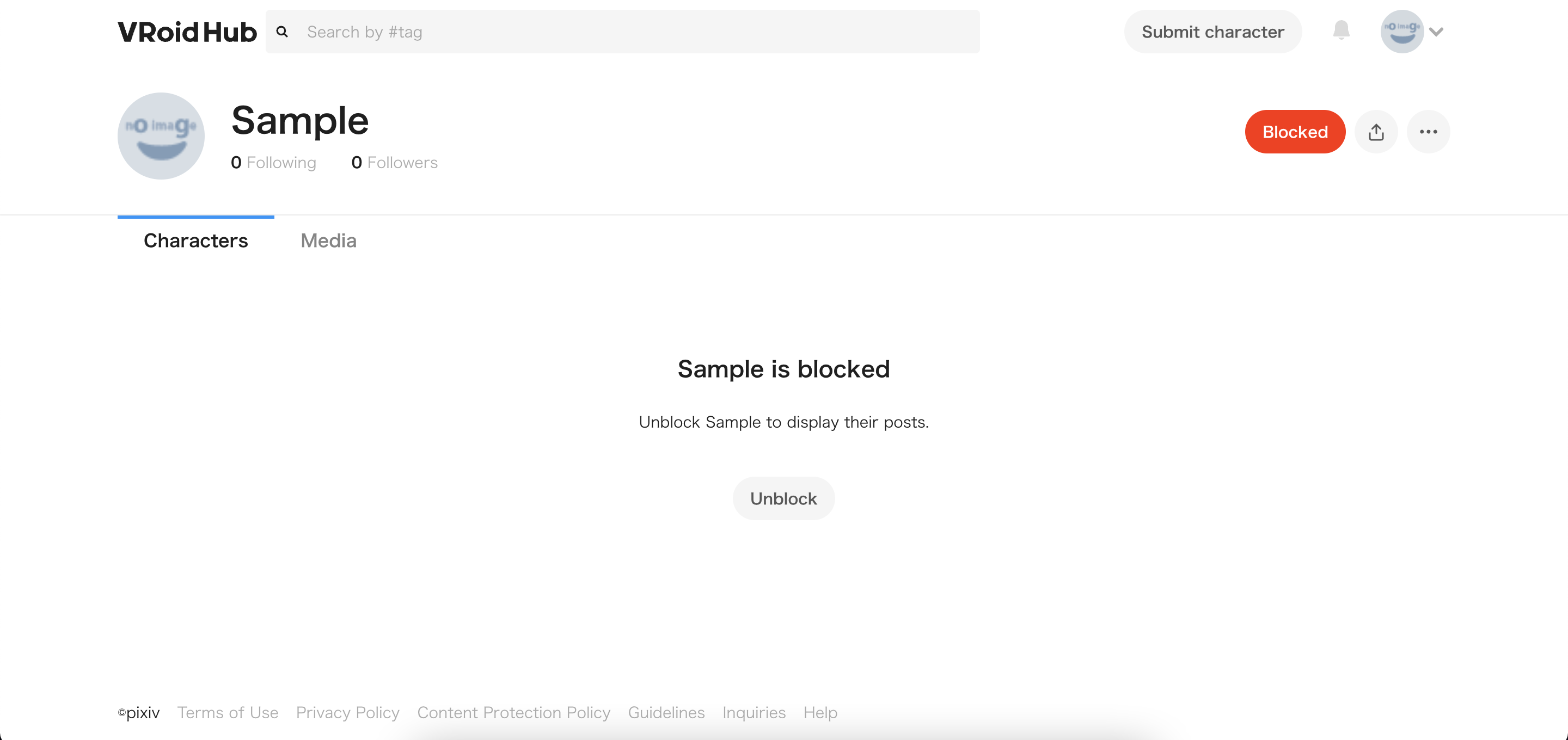 User page after the user has been blocked
Blocked users on VRoid Hub will be subject to the following conditions.
Unable to view posts (models, photographs, videos, reactions, etc.)
Unable to comment on posts or respond to comments
Unable to ♡ posts
Unable to follow users who have blocked them
Unable to view the user pages of users who have blocked them
▼VRoid Hub
https://hub.vroid.com/
We will continue to improve our features in response to requests and feedback from our community.
Thank you for continuing to support VRoid.
▼About the Block feature
https://vroid.pixiv.help/hc/en-us/articles/19173652249497