Thank you for using VRoid Studio.
VRoid Studio v1.13.0 update concerns the following:
■ New feature
Added "Check on BOOTH"" button in the items panel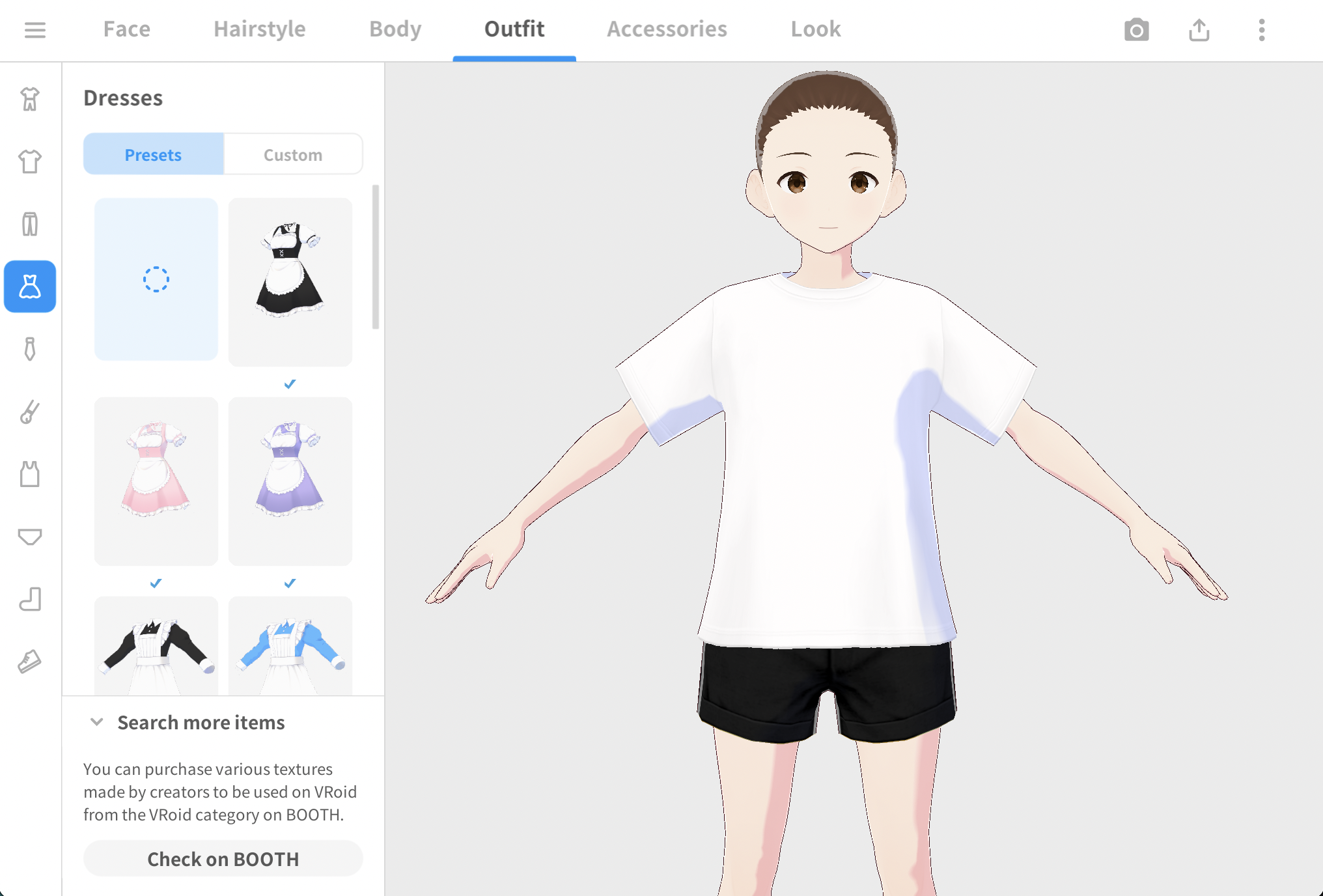 A link button to the creator market "BOOTH" has been added to the bottom of the item list screen.
This makes it easier for users who enjoy making characters using VRoid Studio to access the BOOTH page.
The BOOTH contains many costumes, hair items, and other items created by creators for VRoid Studio.
Please try to find your favorite work.
*If you wish to use data for which other creators have the rights, such as purchased works, please follow the license and terms of use of the data appropriately.
*For examples of use of models created by VRoid Studio and points to note, please check the VRoid Studio individual terms of use and the VRoid Studio Guidelines based on them before use.
We will keep looking out for your comments and feedback and work towards new updates. Thank you for your continued support.